OUR HOLIDAY DRIVE 2018 IS NOW OVER!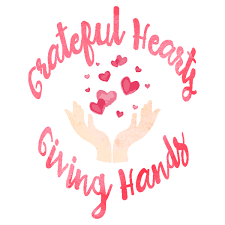 We are once again in awe of this community and the support it offers its neighbors.  The results of this drive are staggering.  So many wonderful gifts.  So many donations of food and cleaning supplies and gift cards.  So many extras like wreaths, homemade cookies, special books.  And so many donors and volunteers helping to pull it all together.  What a wonderful holiday this will be for our neighbors!  Thank you to all!  Please look below at the list of the AMAZING PARTNERS who lent a hand, the volunteers who helped organize the event, and the pictures that show the great results.  Happy holidays to all!
WHAT AMAZING PARTNERS!!!
Many many thanks to all those groups, businesses, and organizations that have lent a hand to make this year's Holiday Drive so successful. Number one on that list is St. John's Presbyterian Church in Devon, our host for the event.  This is totally a dream come true to hold the event at such a welcoming location.  We can't thank them enough for this support.  Also included in that list are:
CHS: new books
TEMS: toiletries donations
VFMS: winter gear: scarves, gloves, hats, etc
HES: gift cards & baggies
VFES: food drive 
DES: "fun day out" gift cards
NEES: new books (and special wrappings)
BES: birthday bags
Tarleton: 20 toiletry baskets 
T/ESD Staff: gift cards
BES staff – sponsoring family
VFES staff – sponsoring various items for families
Glenhardie Book Club – cleaning supplies
TE Mother's Group – sponsoring family
Plaid Pajama Project – PJs for many of the kids
Girl Scout Troop #4511 – wrapping PJs
Chesterbrook Quarters – food drive
Stoga Class of 2020 – sponsoring families
Mojo Fitness – fund raiser
St. Matthews United Methodist Church – youth gloves and hats
Penn Medicine Radiology VF – sponsoring a family
Shady Grove Fertility – sponsoring families
Homecooked (Paoli) – sponsoring families
Conestoga Varsity Field Hockey Team – toiletries
Conestoga Girls Varsity Ice Hockey Team – toiletries
FC Europa 2007 Boys Elite Soccer team – sponsoring family
FC Europa 2006 Boys Premier Soccer team – sponsoring family
FC Europa 2009 Girls Premier Soccer team – sponsoring family
FC Europa 2007 Premier Girls – sponsoring a family
FC Europa Boys Elite Soccer Team – sponsoring family
Delaware Valley Children's Charity – 150 plastic bags
Oktoberfest Party (Hotinski) – gift cards
Deck 5 Band event – gift cards
St. Norbert Church Giving Tree – gift cards
Paoli Shoppes – gift cards and cleaning supplies
Wegmans (Frazer) – gift cards for fresh produce for families
Girl Scout troops 42050 and 41552 – holiday cards for families
Arnott family – decorating large envelopes for families
Papa Johns – pizzas for volunteers
Jimmy Johns – sandwiches for volunteers
Einstein Bagels (Paoli) – bagels for volunteers
Four Counties Garden Club – Wreaths for families
T

H

A

N

K

S

!

!

!
Thanks for all those who were able to help out with this year's holiday drive!  Above we listed business, organization and group donors who went above and beyond to make this event special.  Additionally, special thanks to all those committee members who are working hard to make sure the event runs as smoothly as possible.  If you'd like to get involved in future holiday drive events, contact us at holidays@tecare.org.
Chair:  Gretchen Guttman
Assistant Chair: Doreen McGillis, Jeanne Swope
Volunteers:  Story Picard & Karen Ridder
Gift Cards:  Pat Clark & Jean Purinton
Drop-offs/confirming donations:  Gretchen Guttman & Julia Fisher
Help gathering family needs:  Sandi Gorman, Mary Frances Szpila, Bonnie Motel
Recording Family Wish-lists:  Story Picard, Cammy Wagner
Group Donations:  Jenny Rosback & Jean Allen
Church Liaison:  Cammy Wagner and Nancy Higgins
Volunteer food donations/church set up: Joni King
Thanks notes: Tarin Cataldo, Laurie Doan, & Ellen Weaver
SOME GREAT PHOTOS SHOWING THE FUN RESULTS OF THE HOLIDAY DRIVE 2018!
FORMS FOR HOLIDAY DRIVE

Forms to download for this year's Holiday Drive:
Holiday Drive Donor Form – if you are making a donation of gifts and/or gift cards to the Holiday Drive, please include a copy of this form when you drop off your items.
Basket Suggestions – if you are purchasing items for a food basket, cleaning or toiletries basket, or college basket – this form will give you some good suggestions to consider.
Donation Receipts – if you made a donation to the Holiday Drive you should receive an email or letter of thanks.  But if you want to just print out a receipt, you can download one here.
If you would like to make a donation to T&E Care to help cover the costs of sponsoring a family, please do so here.

PayPal/credit cards charge a 2.35% processing fee for each dollar donated.  If you would like 100% of your donation to go to T&E Care, please add this fee to your donation.  You can pay by check as well to avoid the fees. (T&E Care, attn: Holiday Drive, PO Box 2111, Southeastern. PA 19399.)
Holiday Drive Summaries
For summaries of past holiday drives, including pictures and the list of sponsors and donors, go to the Archived Holiday Drive page.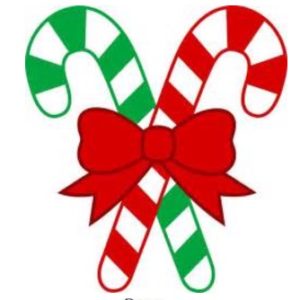 The mission of T&E Care is to maintain a network of people providing financial and other material assistance to persons in need in and around the Tredyffrin and Easttown township areas.
Home  ...    Contact Us   ...  Donate   ...  Volunteer  ...  About  ...  Looking for Assistance
T&E Care is an IRS recognized non-profit organization under section 501(c)(3) of the tax code.   The official registration and financial information of Tredyffrin & Easttown Care may be obtained from the Pennsylvania Department of State by calling toll free, within Pennsylvania, 1 (800) 732-0999. Registration does not imply endorsement.
IMPORTANT NOTE** If you change your email address - please remember to notify us so we can keep you on our email list!!