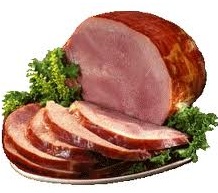 Holiday Dinners Outreach Program 2020
The Holiday Dinners have all been delivered and everyone on our list is ready to have a very happy holiday.  Every single item on our wish list was sponsored by various community members – very generous once again!   We were able to provide each of the ten families on our list with dinner from HomeCooked, dessert from Nothing Bundt Cake, and 3 bags of essential groceries.  PLUS the Amana Foundation once again donated 3 bags (per family) of fresh produce.  There was enough for an 11th family (with lots of allergies) to get the fresh produce as well.  Two other community members donated 11 $100 Acme cards so each family also got one of these to help even more.  These folks really are set for a while!
Thanks to Sondra Zalewski, Karen Seifert and Laura Pratt for coordinating this event. A great ending to 2020!   Questions should be sent to holidaydinner@tecare.org.
Thanksgiving Outreach 2020
Plans for this year's T&E Care Thanksgiving Outreach are all finished and the dinners have been delivered!  It was a huge success thanks to all those who donated so we could buy the ten families being supported full dinners plus lots of extra food!  Special thanks as always to our friends at St. Luke Church for hosting the collection, and to the Amana Foundation for once again supplying bags and bags of fresh produce to include with the goodies.  Such a huge difference that makes!  Home Cooked (Paoli) gave us a nice discount on the dinner food which helped us stretch our dollars to get even more!  And Sweet Jazmines (Berwyn) baked the pies for everyone.  We've already heard from a few of the recipients, who said:
The food was AMAZING !! Thank you so much!! We all had plenty to eat, and many leftovers. Everything was delicious! Thank you again so much for all of the generosity; and help this holiday season. I hope you had a nice holiday as well!
Let me first say that on behalf of my family I would like to thank T&E Care for all they do in the community and especially this year for my family and I. I know I will be in a better place one day and my family and I cannot wait to be able to give back. The Thanksgiving dinner provision was such a life changer and we appreciate that a lot.
We missed spending the morning in the kitchen at St. Luke's "home cooking" meals for our families and meeting all our donors as they drop off dozens of bags of groceries – but – this year's outreach still provided a new and unique opportunity for donors to directly sponsor a T&E Care family for Thanksgiving, and for the families to still have the chance to enjoy Thanksgiving in a special way.
Thanks to Cindy Gilroy, Danyll Lockett, and Laura Pratt for coordinating this event. Please contact us at turkeys@tecare.org with any questions. So many thanks!
The mission of T&E Care is to maintain a network of people providing financial and other material assistance to persons in need in and around the Tredyffrin and Easttown township areas.
Home  ...    Contact Us   ...  Donate   ...  Volunteer  ...  About  ...  Looking for Assistance
T&E Care is an IRS recognized non-profit organization under section 501(c)(3) of the tax code.   The official registration and financial information of Tredyffrin & Easttown Care may be obtained from the Pennsylvania Department of State by calling toll free, within Pennsylvania, 1 (800) 732-0999. Registration does not imply endorsement.
IMPORTANT NOTE** If you change your email address - please remember to notify us so we can keep you on our email list!!