Thanksgiving Dinners 2019 – get ready to cook!
Again this year, on the Wednesday before Thanksgiving (November 27), T&E Care volunteers will be preparing Thanksgiving dinners for ten local families.  These are families who really struggle and we like to help them know that they can be thankful they live in T/E!!   We have often received some of the most heartfelt thanks due to this program, so it really does touch home. Thanks again to St. Luke Lutheran Church for hosting this event  – what a wonderful partner on this project!  Thanks to Cindy Gilroy, Danyll Lockett, and Laura Pratt for again working to coordinate this program.  
Please contact us at turkeys@tecare.org if you would like to help with the cooking.  We will be running two shifts – 10:30-12 and 12:30-2.  Children are welcome but they must be at least 10 years old (lots of sharp knives and hot stoves/ovens), AND volunteers younger than 18 MUST have a parent accompany them.  
If you would like to help out with donations of food – please sign up below.  We will need lots of food to make this a truly special holiday!
CLICK HERE TO SIGN UP TO HELP OUT WITH THANKSGIVING FOOD DONATIONS!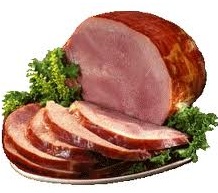 Holiday dinners 2019 – MORE TO COME
Again this holiday season we will also be supporting ten local families with special holiday dinners.  More information will be available soon with details on the date for the food collections, and the items needed.  Please check back soon.  Contact us with any questions –  holidaydinner@tecare.org.
The mission of T&E Care is to maintain a network of people providing financial and other material assistance to persons in need in and around the Tredyffrin and Easttown township areas.
Home  ...    Contact Us   ...  Donate   ...  Volunteer  ...  About  ...  Looking for Assistance
T&E Care is an IRS recognized non-profit organization under section 501(c)(3) of the tax code.   The official registration and financial information of Tredyffrin & Easttown Care may be obtained from the Pennsylvania Department of State by calling toll free, within Pennsylvania, 1 (800) 732-0999. Registration does not imply endorsement.
IMPORTANT NOTE** If you change your email address - please remember to notify us so we can keep you on our email list!!