Holiday Dinners Outreach Program 2020
CLICK HERE FOR SIGN-UP GENIUS LINK FOR HOLIDAY DINNERS OUTREACH PROGRAM.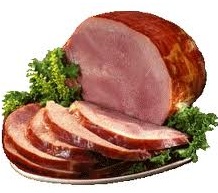 Help supply groceries to families in our community, or sponsor a holiday dinner they can enjoy at home. These items will be combined with fresh produce graciously donated by Amana Foundation.
In an effort to keep everyone as safe as possible, we've made a few changes this year. Rather than donate multiple individual items, you have 3 options from which to choose when you go on Sign-Up Genius:
Purchase a bag of specific single grocery items (~$25 depending on brands) (this way no extra sorting/handling occurs) – 3 types of bags are available:

Cooking items: One of each: Vinaigrette Salad Dressing • Creamy Salad Dressing • Grated Parmesan Cheese • Diced Tomatoes (small can) • Black Beans (small can) • Rice (2 lb bag or smaller) • Jar of Salsa • Crackers or Pretzels • Mixed Nuts
Seasoning items: Dried Thyme • Dried Basil • Garlic Powder • Dried Oregano • Sea Salt or Kosher Salt • Black Pepper • Cinnamon • Olive Oil (small bottle) • Canola Oil (small bottle)
Baking items: Chocolate Chips (small bag) • All-Purpose Flour (5 lb bag or smaller) • Brown Sugar • Granola • Maple Syrup • Hot Chocolate Mix • Brownie mix • Pancake mix • Baking Powder • Vanilla

Sponsor a holiday dinner from HomeCooked (Paoli) for $50. (T&E Care will pick this up from HomeCooked – you only need to sponsor. Thanks!)
Sponsor a dessert from Nothing Bundt Cake (Gateway) for $25. (T&E Care will pick this up from Nothing Bundt Cake – you only need to sponsor. Thanks!)
In addition to the full bags, we will also need a few reusable shopping bags and food storage bags.
If you choose to sponsor a dinner or dessert – you can send a donation to T&E Care by either mailing a check (T&E Care, PO Box 2111, Southeastern, PA 19399); or sending in a donation via paypal or venmo.   PLEASE include a note with any cash donations indicating that they are for this program, so we don't confuse them with the general Holiday Drive program donations. 
If you choose to shop and donate food, please mark your donation bag with your name, and make a contactless drop-off to a volunteer's house (information on Sign-Up Genius) in the ENCLOSED SIDE PORCH off the driveway (table available).  Drop off bags on either:
Friday, Dec. 18 – 9am-9pm
Saturday, Dec. 19 – 9am-9pm
Sunday, Dec. 20 – 9am-1pm
Thanks for helping to make the holidays bright for 10 local families!!!
Thanks to Sondra Zalewski, Karen Seifert and Laura Pratt for coordinating this event. Questions should be sent to holidaydinner@tecare.org.
Thanksgiving Outreach 2020
Plans for this year's T&E Care Thanksgiving Outreach are all finished and the dinners will be delivered soon.  
We will miss spending the morning in the kitchen at St. Luke's "home cooking" meals for our families and meeting all our donors as they drop off dozens of bags of groceries – but – this year's outreach will provide a new and unique opportunity for donors to directly sponsor a T&E Care family for Thanksgiving.
As in years past, each of ten local families will receive a turkey to be cooked at home; all side dishes; fresh produce provided by the Amana Foundation; dessert; and a supply of non-perishable essential pantry items that are not typically available at our local food pantries.  We are excited to be partnering with two local businesses, both of whom consistently support the mission of T&E Care.  All the turkey dinner fixings will be prepared for us by Home Cooked in Paoli; dessert will be prepared by Sweet Jazmines in Berwyn. Thanks so much for all those who offered to sponsor a dinner or a dessert, or a bag of pantry items.   We have all the needed sponsors for 2020!!!  Thanks to all!
Thanks to Cindy Gilroy, Danyll Lockett, and Laura Pratt for coordinating this event. Please contact us at turkeys@tecare.org with any questions. So many thanks!
THANK YOU TO ALL OUR SPONSORS!!  OTHER THAN STILL NEEDING A FEW TURKEYS – WE ARE ALL SPONSORED FOR THIS YEAR!  FABULOUS JOB!
To sponsor a T&E Care family this Thanksgiving, please click here.
The mission of T&E Care is to maintain a network of people providing financial and other material assistance to persons in need in and around the Tredyffrin and Easttown township areas.
Home  ...    Contact Us   ...  Donate   ...  Volunteer  ...  About  ...  Looking for Assistance
T&E Care is an IRS recognized non-profit organization under section 501(c)(3) of the tax code.   The official registration and financial information of Tredyffrin & Easttown Care may be obtained from the Pennsylvania Department of State by calling toll free, within Pennsylvania, 1 (800) 732-0999. Registration does not imply endorsement.
IMPORTANT NOTE** If you change your email address - please remember to notify us so we can keep you on our email list!!