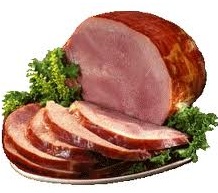 Holiday Dinner Food Drive – Results 2021
Just like the Thanksgiving Dinner Program, we helped 10 different local families enjoy a dinner with all the fixings (and more) this holiday season.  Volunteers supplied groceries and/or sponsored a prepared holiday dinner for families to enjoy at home. These items were combined with fresh produce graciously donated by Amana Foundation. Drop-offs were accepted from December 17 thru 19th and T&E Care board members delivered everything to the 10 sponsored families.  You can see from the car load below – the amount of food offered was significant!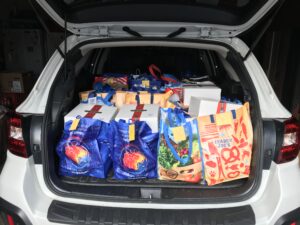 Thank you for your generous support!  And thanks to
Sondra Zalewski, Karen Seifert
, and
Laura Pratt
for organizing this program. Questions should be sent to
holidaydinner@tecare.org
.
Thanksgiving Dinner Outreach 2021 – a true reason for thanks!
The T&E Care's 2021 Thanksgiving Dinner Outreach is over and once again, what a great response we had from the community!   We were so grateful to all of our donors for your flexibility as our plans shifted again this year, and for your overwhelming support as we offered assistance to ten local families for this holiday.
Each local family received a turkey, side dishes prepared by Home Cooked in Paoli, a generous supply of fresh produce provided by the Amana Foundation, home-baked cookies thanks to the Hayden family, desserts from Hippie Chick Bakery, and a supply of non-perishable essential pantry items that are not typically available at our local food pantries.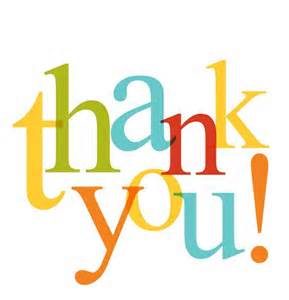 We know that many families continue to face unprecedented challenges this holiday season.  Sharing the cost – and the reward – of sponsorship is a great way to lend support while continuing to build the strong bonds of our T&E community!  Thank you to everyone who helped with this important event. Special thanks to Cindy Gilroy, Danyll Lockett, and Laura Pratt for coordinating this event.
Please contact us at turkeys@tecare.org with any questions.
SignUp Genius link for this dinner program.
The mission of T&E Care is to maintain a network of people providing financial and other material assistance to persons in need who live in and around the Tredyffrin and Easttown township areas.
Home  ...    Contact Us   ...  Donate   ...  Volunteer  ...  About  ...  Looking for Assistance
T&E Care is an IRS recognized non-profit organization under section 501(c)(3) of the tax code.   The official registration and financial information of Tredyffrin & Easttown Care may be obtained from the Pennsylvania Department of State by calling toll free, within Pennsylvania, 1 (800) 732-0999. Registration does not imply endorsement.
IMPORTANT NOTE** If you change your email address - please remember to notify us so we can keep you on our email list!!