Oh WOW – what a night!
To those of you who were able to make it to the concert on Saturday night (9/10/22) you will know that it was AMAZING.  The Magical Mystery Doors, which just the day before had been voted by USA Today as "the Best Casino Show in the USA", really outdid themselves.  The music was so fun!  Check out the videos on this page to get a sense of the sound.  VERY special!
The weather was perfect again this year!  Someone is looking out for us, that's for sure!  Wilson Farm Park is the perfect setting for this event – plenty of parking and room to spread out for the 500+ folks in attendance.  We had 5 great food truck options – some of which sold out again!  Rave reviews of the quality of food from all of them!  Over 750 raffle tickets were sold, and the winner of the grand prize of $600 gave us half back!  So that idea worked great.  Catherine's Kitchen, one of our food trucks, offered a $50 gift card that we added as a 4th raffle prize, too.  Very fun!  Thanks to all who participated and congrats to the winners!
Thanks to all the volunteers, to the committee, to those who made donations, to those who bought tickets, and to those who just came to have a great time.  We hope you did!  We know we did!!!  
Pictures from the 2022 Concert
Click on any one picture and then scroll through them.
Enjoy these short videos from the concert! 
Be patient as they load!

Sponsors 2022
If you would like to Sponsor the concert – we'd love to hear from you at fallfest@tecare.org.  The sponsor packet that explains the various benefits of each level is posted below.  All sponsors will be listed below as they are confirmed.
$10,000 – Penny Lane sponsor –
         
$5000 –

A Whole Lot of Love

sponsors

Barb and Bill Bogle

Sandi and Kirk Gorman

Nina and Steve Zodtner
$2500 –

Hey Hey What Can I Do

sponsors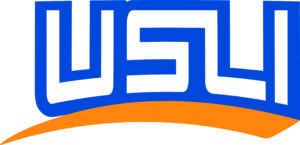 $1000 –

All You Need Is Love

sponsors
Theresa Augustine and Hal Ward


Cindy Dautrich

Devon and Chris Dautrich

Cathy and Seamus Duffy

Heather and Brendan Heck

Cinda and Craig Johnson

Bonnie and Pete Motel


The Pancoast Family

Claudia and Denny Willson

Anonymous sponsor (2)
$500 – I Want To Hold Your Hand sponsors
Jeanette and Chris Alwine
Joan and Patrick Jones
Jones/Manion Families in Memory of Mark W. Jones
Kese Interiors
Pam and Rich Merriman
Anonymous sponsor
A VERY special thanks to these

Twist and Shout

underwriters 
Good Sports – covering the cost of the band
Aneu – gift certificate for raffle
DanDan's – gift certificates for raffle
Stacy Stone – signage
TEEA – police coverage
Wegmans – helping with the cost of the save-the-date cards
Check out our sponsor packet here.
Donations or Raffle Ticket Payments for the 2022 Fall Fest Concert

If you'd like to make a donation to T&E Care or pay for raffle tickets – please check out the options below.  Please be sure if you are doing a sponsor-a-child donation or being a sponsor for the event, that you email us with the details (or complete the associated form).  Thanks!
PAYING WITH VENMO:
IMPORTANT NOTE

– if you are new to T&E Care, we need your email to send a note of thanks.  Venmo does not automatically provide this information.  Please send us an email at venmo@tecare.org to alert us of your donation.  If you want a mailed receipt, please also send your mailing address.
PAYING WITH PAYPAL or CREDIT CARD: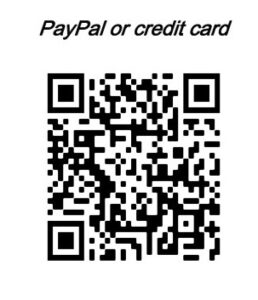 Use the QR code above or the button below for CREDIT CARD/PAYPAL payments. 
. 
PayPal charges approximately 2.5% processing fee for each dollar donated.  If you would like 100% of your donation to go to T&E Care, please add this fee to your donation.
You do NOT need a PayPal account to make a donation; any major credit card will work.
T&E Care will NOT be given any of your personal credit card information.
PAYING WITH A CHECK:
Checks should be mailed to T&E Care, PO Box 2111, Southeastern, PA 19399, attn: Fall Fest.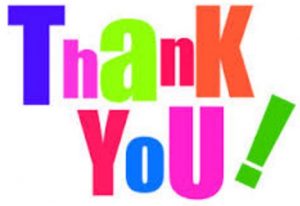 The Fall Fest 2022 Committee
Thanks to the amazing 2022 committee members!  If you'd like to get involved – we can always use more hands!  If you would like to get involved by helping an hour or two at the concert itself, we could use a few volunteers then.  Just sign up at this link:
Melissa Acton
Audrey Kese
Barb Bogle
Susan Chronister
Jeannie Dechiario
Maggie Golden
Cinda Johnson
Meghan Jones
Eileen Kraut
Danyll Lockett
Michele Semplice
Stacy Stone
Monica Thomson
Rita Thompson
​T&E Care
15th Annual Fall Fest – a Community Concert
Saturday, September 10, 2022, 5:30pm
NO RAIN DATE NEEDED!!  HOORAY!  SEE YOU SATURDAY!
We are excited to announce our plans for the 2022 Fall Fest, presented by our lead sponsor, Zeke Capital Advisors.  After the fun and successful concert from last year, we decided it would be more fun to try that type of fund raiser again this year!  The Magical Mystery Doors band will be back again. They play songs from the Beatles, Led Zeppelin, and the Doors.  Everyone enjoyed them last year, so we are excited to have them back!  Thanks to Good Sports of Wayne for covering the cost of the band again!  Amazing assistance for sure.  Come and be "All Together Now with T&E Care!"
 A few other details so far:
WHERE: The concert will be held at Wilson Farm Park at the center stage.
WHEN:  The concert start time is 5:30pm, and the food trucks will start selling at 5:00.  There will be an hour or so of music, then a short break, then another hour of music.  You are welcome to come for the whole concert, or whatever part you want.
BRING: Please remember to bring your own chairs and/or blankets.  You might want to bring your own drinks as well.  Please remember, alcoholic drinks are

not

permitted at Wilson Farm Park.
FOOD: We will have food trucks on site again to offer dinner and desserts to anyone interested.  We have dinner pledges from Deke's BBQ (back by popular demand), V Empanadas, and Philly Hots.  Desserts will be provided by Kona Ice (shaved ice treats) and Catherine's Kitchen (baked goods).  Many are pledging a % of sales to T&E Care!!  You will not go home hungry!!!
NEW THIS YEAR:  Raffle tickets ($10 each) will be sold at the event AND in advance this year.  There will be three prizes:  (Grand prize of

$600 in cash

; 2nd place prize: 

$400 value

: $250 gift card to Nectar, $100 gift card to Dan Dan's, $50 gift card to Nudy's; 3rd place prize: 

$200 value

: $100 gift card to Dan Dan's, $50 gift card to Aneu, $50 gift card to HomeCooked.). You do not need to be present to win.  Winners will be drawn at intermission of the band performance.
LINK FOR ONLINE RAFFLE TICKET PURCHASES WILL BE POSTED STARTING

SEPTEMBER 1 and ending at midnight on September 8.

NEW THIS YEAR: T&E Care has partnered with Will's + Bill's Brewery (324 Swedesford Rd, Berwyn – the old McKenzie's location) who will be hosting an after-party!  TEC will receive 10% of the sales for anyone going to Will's + Bill's after the concert who shows the event post card.  Join us at Will's + Bill's for special fun!  (Cards will be handed out at the event, but if you need a copy – click here.)
SPONSORS: We have some great sponsors for this event.  Check our list below!  We appreciate every one of them!
VOLUNTEERS:  If you want to volunteer to help plan this event, please sign up on our Volunteer SignUp Genius page.  We are looking for just a few folks to help for an hour or two.  Thanks!
We can't wait for the big event!!!  Please contact us at fallfest@tecare.org if you have any questions.
After-Party Reminder
Don't forget to join us for the after-the-concert party at  Will's + Bill's Brewery (324 Swedesford Rd, Berwyn – the old McKenzie's location)!  TEC will receive 10% of the sales for anyone going to Will's + Bill's after the concert who shows the event post card.  Join us there for special fun!  (Cards will be handed out at the event, but if you aren't able to go to the concert but would like to join us here – click here for a copy.)
Raffle Ticket Sales
Online raffle ticket sales are now over.  Tickets will be sold before and during the first half of the concert.  Thanks to all those who purchased tickets and … Good luck!
Please remember:
Tickets are $10 each.
You do not need to be present to win.
All online orders will be processed and tickets will be placed in the drawing basket, once payment is received.
Payment for online tickets can be made via credit card/PayPal, Venmo, or check.  Payments must be received prior to September 9, midnight.
Tickets WILL also be sold at the concert – up to the intermission.
Drawings for winners will take place before the 2nd half of the show.
There will be three winning tickets drawn:

Grand prize of $600 in cash
2nd place prize:  $400 value: $250 gift card to Nectar, $100 gift card to Dan Dan's, $50 gift card to Nudy's
3rd place prize:  $200 value: $100 gift card to Dan Dan's, $50 gift card to Aneu, $50 gift card to HomeCooked
SPONSOR-A-CHILD


With A Little Help From My Friends
If you'd like to make a donation with a specific purpose in mind – you can use some of our "sponsor-a-child" ideas listed below.  Just choose the categories you like –
send an email
with the information, and then donate as explained in the DONATE box on this page. Or you can mail in the information by downloading the form below. THANKS!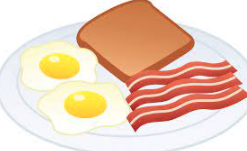 1 – GIVE A MONTH OF BREAKFASTS – A donation of $25 will buy breakfast foods for a family.
We all know how important breakfast is to start the day right.  We want to be sure all kids can start the day out right by having a full stomach!
2 – EDUCATION IS THE KEY – A donation of $50 will buy a book for a college student.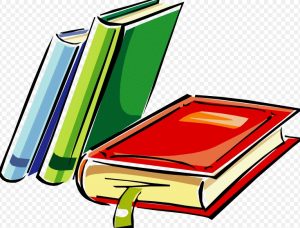 It is often education that breaks the cycle of poverty.  With tuition rising quickly, attaining a college degree can be more challenging for some.  The College Assistance Program provides aid to offset tuition costs, purchase textbooks and computers, and help with other college-related fees and costs.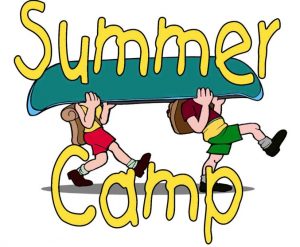 3 – SEND A KID TO CAMP – A donation of $75 will pay for a week of summer township camp.
In our area, most kids have a summer of fun attending enriching camps and going on a family vacation.  The kids that T&E Care supports often don't have these opportunities—their summers typically entail sitting at home, day after day, for almost three months.  Can you imagine what a special treat it would be for these kids to be able to attend some type of camp for even just a week?  Summer camp provides important unstructured outdoor play, enables engagement with other kids, teaches new skills, and allows kids to relax in a safe setting.
4 – KEEP A CHILD WARM IN WINTER – A donation of $100 will buy oil for a family.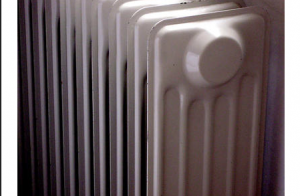 The Home & Hearth Program helps local families—people right in our community—who are temporarily struggling to make a housing or utility payment.  Our goal is to prevent families from entering a downward economic spiral from which recovery can be very difficult, if not impossible.  Keeping a family in a house with the heat turned on is a very important part of our mission.
Volunteer sign ups
Here is the link for the volunteer sign-ups for the concert.  These folks will be helping to sell raffle tickets and offer directions.   If you signed up and need clarification of your information – then click here.  And thanks to all those offering to help!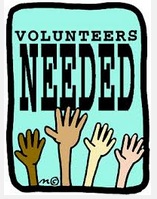 Fall Fest Summaries
To see summaries of past Fall Fest events, including pictures and the list of sponsors and donors, please go to the Archived Fall Fest Events tab.

The mission of T&E Care is to maintain a network of people providing financial and other material assistance to persons in need who live in and around the Tredyffrin and Easttown township areas.
Home  ...    Contact Us   ...  Donate   ...  Volunteer  ...  About  ...  Looking for Assistance
T&E Care is an IRS recognized non-profit organization under section 501(c)(3) of the tax code.   The official registration and financial information of Tredyffrin & Easttown Care may be obtained from the Pennsylvania Department of State by calling toll free, within Pennsylvania, 1 (800) 732-0999. Registration does not imply endorsement.
IMPORTANT NOTE** If you change your email address - please remember to notify us so we can keep you on our email list!!