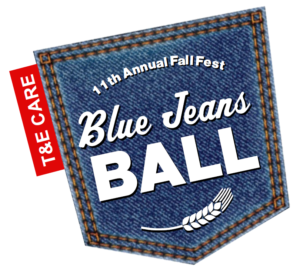 T&E Care 11th Annual Fall Fest 2018
Blue Jeans Ball
November 3, 2018
Presented by Morgan Stanley
Holy Cow – what a night!  Everything about the evening on November 3 was so magical!  Gorgeous decorations, wonderful food (those desserts from Nothing Bundt Cake were AMAZING), and auction and raffle prizes to top all efforts!  The students from the Delta Squad Band were fun entertainers!  With a full crowd, great bidders, and phenomenal sponsors – we expect to have topped our profit from past years.  Thanks to ALL who bought raffle tickets in advance (NEITHER feature raffle prize winner was in attendance so it really can work to buy them online!), to all who made the effort to attend and bid, and to all who couldn't attend but just sent in a general donation. We are overwhelmed!  This is one very special community!  Think of the amount of help we can offer!!!  (Pictures will be posted as they are available – some are now below.)
Please contact us at fallfest@tecare.org if you have any questions.
The event was held at – St. Davids Golf Club – 845 Radnor Street Rd, Wayne, PA 19087
The Fall Fest 2018 Committee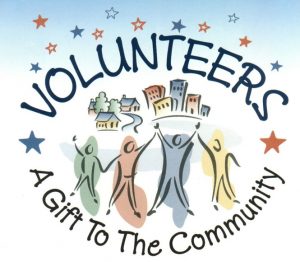 Please consider joining this amazing group as we plan the 2018 Fall Fest.  We can always use some extra hands!  Contact us at
fallfest@tecare.org
if you'd like to get involved.
CHAIR:  Melissa Acton, MJ Chiles
SPONSORS:  Cathy Duffy, Gretchen Guttman
PRIZES:  Stacy Stone, Eileen Kraut
RAFFLE:  Irene Gallagher, Christina Arnault
CATERING: Susan Cantando
DECORATIONS:  Connie Egan, Audrey Kese
CHECK OUT:  Liz Wilson, Heather Heck, Mary Saylor
INVITATIONS:  Jeanne Dechairio, Karen Cruickshank
RSVPs: Sue Cheston
SPONSOR A CHILD:  Jenny Rosback
THANKS:  Lisa Munroe
Other Key Volunteers
 Barb Bogle –  Kirk Gorman – Sandi Gorman – Evans Pancoast – Jennifer Roessler – Rita Thompson – Debbie Weger
Thanks to our amazing raffle and auction prize donors
Lots of individuals from the area plus…
ACAC Fitness and Wellness
Academy of Natural Sciences of Drexel University
Adventure Aquarium
Alfredo's Italian BYO
ANEU Kitchen
Arbonne
Avola
Barre3 Main Line
Baxter's American Grille
Berwyn Squash
Bliss Nails and Spa
BLOOM
Brandywine River Museum
Bravissimo
Bryn Mawr Film Institute
Bulldog Yoga
Cedar Hollow Inn
Chaddsford Winery
China Wok
Chrissy Piombino-Bennett Custom Floral Designs
Christopher's
Clay's Creative Corner Bakery
Cole Wellness
Color Me Mine
Cottage Flowers
Cuticle Corner
Devon Lanes
Diane's Sidewalk Deli
Elan Interiors
EmJ's Cafe
Farnan Jewelers
Fattoush Mediterranean Restaurant
Flyers Skate Zone
Frankie's Fellini Cafe
Fun Food and Fiction Book Club
General Warren Inne
Handel's
HG Coal Fired Pizza
Home Cooked
Keswick Theatre
Kramer Portraits
Lehigh Valley Iron Pigs
Lingo Learning
Lotus Inn
Louella
Lumbrada Cocina Mexicana
Managed Care Consultants
Margaret Kuo's Mandarin
McKenzie Brew House
Mountaintop Lodge at Lake Naomi B&B
Nectar
One Exit Mobile Escape Room
Panera Bread
Path to Your Wellness
People's Light and Theatre
Philadelphia Eagles
Plank Studio
Play It Again Sports
Pocono Raceway
Reading Between the Wines Book Club
Representative Duane Milne
Ron Spangler Designs
San Nicola
SAS Becker
School of Rock, Main Line
Spatola's Pizza
Spring Hollow Golf Club
Stone & Key Cellars
Suite 200 Med Spa
The Desmond Hotel
The Grand Opera House
The Hardware Center
The Office Bar and Grille
The Philadelphia Orchestra
Tonino's Pizza and Pasta Co.
Tredyffrin Police Department
Turning Point Breakfast, Brunch & Lunch
Twenty9 Restaurant & Bar
Veekoo's
Walnut Street Theatre
Wawa Foundation
Wilmington Blue Rocks
WOW – 1-Day Painting
Your Organizing Consultants
Various Farmer's Market Venders:
Abuelita's Empanadas
Country Twist
Good Harvest Farms
Heebner Meats
La Delicatesse
Lydia Mae's Bakery
Mainline Marketplace
Market Fresh Flowers
Nancy's Candy Corner
Rittenhouse Farms
Clyde Weaver
Semaan's Greek Homemade Specialties
The Blue Rooster
The Cottage at the Market
The Ultimate Bake Shoppe
Sponsors 2018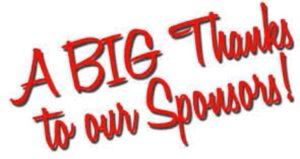 Sponsors are a significant source of revenue for this important fund raising event.  If you would like to sponsor this popular event, please let us know.  The packet for sponsors can also be downloaded from the website. Options available include:
Presenting Sponsor ($10,000) … Platinum Sponsors ($5,000) … Gold Sponsors ($2500)
Silver Sponsors ($1,000) … Bronze Sponsors ($500)
SPONSORS TO DATE:
Presenting Sponsor ($10,000)
  
---
Platinum Sponsors ($5000)
---
Gold Sponsors ($2500)
---
Silver Sponsors ($1,000)
Melissa & Paul Acton, Anonymous (2), Cindy & Jump Dautrich, Eadeh Enterprises, Emerson Reid LLC,  Evolve IP, Friends of Jump Dautrich, The Thomas and Tracey Gravina Family Foundation, Gretchen & Tim Guttman, Lamb McErlane PC, Bonnie & Pete Motel, Protective Life Corporation, TD Bank, United States Liability Insurance, Claudia & Denny Willson, WSFS Bank, Nina & Steve Zodtner
---
Bronze Sponsors ($500)
Bryn Mawr Trust, Jeanne & Michael Dechiario, Euro Motorcars Devon, The Ferola Family Fund of the Philadelphia Foundation, Sandra Grzybicki, DMD, PC, Harvest Financial Partners, Patient First Devon, Paoli Village Shoppes, RSM US Wealth Management LLC,  Savvymainline.com,  SV Dental,  The Leslie Miller and Richard Worley Foundation
---
With very special thanks to our extraordinary supporter
 
---
Underwriters, In-Kind Donors, and Raffle/Auction Prize Donors
Nothing Bundt Cakes – donating all the desserts for the event
Pennsylvania Trust – underwriting the cost of our dessert bar
Westside Wellness – underwriting the postage for invitations.
We will need lots of additional help above and beyond our sponsor list.  If you have any other ideas on ways to support us then please let us know.
Making payments with a Credit Card or PayPal or Venmo 

If you are interested in making your ticket payment (either event tickets or raffle tickets, or both) to the Fall Fest, or just making a donation in general, you can use the PayPal/credit card link above.  If you'd rather use your Venmo app – then search for Fall Fest (T&E Care).
Please note:
PayPal/credit cards charge a 2.35% processing fee for each dollar donated.  If you would like 100% of your donation to go to T&E Care, please add this fee to your donation.
If sponsoring, please also send us your sponsor packet form (that can be mailed, or scanned/emailed).
You do NOT need a PayPal account to make this donation; any major credit card will work.
T&E Care will NOT be given any of your personal credit card information.
T&E Care will get your address and email so we can send a thank you note.
If you use this link – we will get notice of the donation, but there will

not

be any explanation about WHY you made the donation.  If you can send an email alerting us to the donation – that will help us track it more carefully.
If you'd rather mail a check that works, too.  (Checks should be mailed to T&E Care, PO Box 2111, Southeastern, PA 19399, attn: Fall Fest)
Fall Fest Summaries
To see summaries of past Fall Fest events, including pictures and the list of sponsors and donors, please go to the Archived Fall Fest Events tab.

The mission of T&E Care is to maintain a network of people providing financial and other material assistance to persons in need in and around the Tredyffrin and Easttown township areas.
Home  ...    Contact Us   ...  Donate   ...  Volunteer  ...  About  ...  Looking for Assistance
T&E Care is an IRS recognized non-profit organization under section 501(c)(3) of the tax code.   The official registration and financial information of Tredyffrin & Easttown Care may be obtained from the Pennsylvania Department of State by calling toll free, within Pennsylvania, 1 (800) 732-0999. Registration does not imply endorsement.
IMPORTANT NOTE** If you change your email address - please remember to notify us so we can keep you on our email list!!