T&E Care 12th Annual Fall Fest
November 9, 2019, 6:30-11

Presented by Pennsylvania Trust
Again this year T&E Care held its annual fund raiser, the Fall Fest and what an event it was. A MAJOR success for sure.  The decorations were beautiful, the food delicious, the prizes incredible, the band (Three and One) was really terrific, and the enthusiasm of the crowd was contagious.   The recognition of our board chair John "Jump" Dautrich, was all that it should have been – with over 250 people in attendance to give him the credit he deserves for all he's done for T&E Care and the community at large. At the event it was announced that a special fund has been created to continue the honor of Jump – the John Dautrich Hero Fund.  The money in this account will be used when special requests for assistance come to T&E Care – as a way to continue the tribute to Jump and so many others.  If you would like to make a donation to that fund – you can either send a check (made payable to T&E Care) to: T&E Care, PO Box 2111, Southeastern, PA 19399, use Venmo (@tecare) or follow the paypal/credit card link on this website page.  
The Fall Fest is our biggest source of revenue each year to help us have the funds ready when we have families asking for assistance.  We are sure that we topped last year's record of over $120,000 in profit – thanks to the continued generosity of the community and our amazing sponsors.  Thanks again to St. Davids for being a great host, to Nothing Bundt Cake (Gateway) for sharing the cost of the wonderful desserts, and to StudioFlora (Berwyn) for loaning us so many gorgeous decorations. Yet another truly TEAM effort!
Please contact us at fallfest@tecare.org if you have any questions.
Sponsors 2019
Presenting Sponsor ($10,000)
  
---
Platinum Sponsors ($5000)
 Sandi & Kirk Gorman,  Nina & Steve Zodtner


---
Gold Sponsors ($2500)
Cathy & Seamus Duffy
           
---
Silver Sponsors ($1,000)
Yardly & Scott Jenkins, Susie & Michael Lastowski,

Lamb McErlane PC,
Claudia & Denny Willson,

WSFS Bank
---
Bronze Sponsors ($500)
Don Best/Ron Rothrock, Hadley & John Black, Lisa & John Black, Elinor & Jim Buck III, Bryn Mawr Trust, Bobbie & Jim Dautrich,Devon Dental Services, Devon Orthodontics, Euro Motorcars Devon, The Ferola Family Fund of The Philadelphia Foundation,  Sandra Grzbicki, DMD, PC, Gretchen & Tim Guttman, Harvest Financial Partners, Mr. and Mrs. Harry Hill, Mauro Family Dentistry, Paoli Village Shoppes, Patient First – Devon, RSM US Wealth Management LLC, Savvymainline.com, SV Dental
---
With very special thanks to our extraordinary supporter: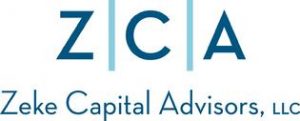 ---
Underwriters and In-Kind Donors
Nothing Bundt Cake, Gateway- help with desserts
Westside Wellness, Wayne – underwriting cost of postage
StudioFlora, Berwyn – for providing most of the table scape materials at no cost
Donations for the John Dautrich Hero Fund, or other Fall Fest payments

The button above is for PAYMENTS as well as donations using credit cards or paypal. Use this link if you are interested in making a donation in general, or if anything is still owed for prize or ticket purchases.
Please note:
PayPal/credit cards charge approximately 2.5% processing fee for each dollar donated.  If you would like 100% of your donation to go to T&E Care, please add this fee to your donation.
You do NOT need a PayPal account to make this donation; any major credit card will work.
T&E Care will NOT be given any of your personal credit card information.
T&E Care will get your address and email so we can send a thank you note.
If you use this link – we will get notice of the donation, but there will

not

be any explanation about WHY you made the donation.  If you can send an email alerting us to the donation – that will help us track it more carefully.
CHECKS OR VENMO
If you'd rather mail a check that works, too.  (Checks should be mailed to T&E Care, PO Box 2111, Southeastern, PA 19399, attn: Fall Fest)
You can pay by Venmo as well – @tecare
The Fall Fest 2019 Committee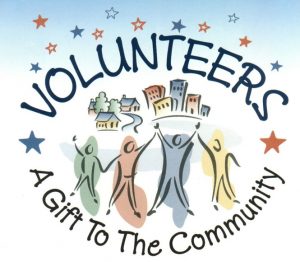 Thanks to the amazing 2019 committee members!  Contact us at
fallfest@tecare.org
if you'd like to get involved in the future events.
CHAIR:  Melissa Acton, MJ Chiles
SPONSORS:  Cathy Duffy, Sandi Gorman
PRIZES:  Eileen Kraut, Stacy Stone
RAFFLE:  Irene Gallagher, Christina Arnault
CATERING: Susan Cantando
DECORATIONS:  Connie Egan, Audrey Kese
CHECK OUT:  Liz Wilson
INVITATIONS:  Jeanne Dechiario, Karen Cruickshank
RSVPs: Jennifer Roessler
SPONSOR A CHILD:  Jenny Rosback
THANKS:  Lisa Munroe
Other Key Volunteers
 Barb Bogle –  Sarah Culbert – Gina DeFlavia – Kirk Gorman – Jean Kintisch – Evans Pancoast – Shelia Parvin Kambin – Mary Saylor – Sue Smith – Rita Thompson – Debbie Weger
2019 Fall Fest Pictures and Coverage
Enjoy the pictures from this year's event.  Click on the first picture and then you can easily scroll through them with an arrow.  CLICK HERE for a link to the article in the Main Line Suburban Life.
Thanks to all our Prize Donors!
We couldn't have done it without all of you!  Thanks to all those who donated the great prizes for this year's auction and raffle.
ACAC Fitness & Wellness, Academy of Natural Sciences of Drexel U, David Acton, Alfredo Italian BYO, Andrea Miner-Isaacs, ANEU, Anthony's Pizza & Italian Restaurant, Arde Osteria, Arnault/Gallagher families, Avola, B. Good, Mita Barot, barre3 Main Line-Berwyn, Baxter's American Grille, Berwyn Pizza, Blackwood Golf Course, Bliss Nails and Spa, Bravissimo Pizza, Brick and Brew,  Bryn Mawr Film Institute, Bua Loy, Bunha Faun, Dr. Ray Buttenbaum, Casey's, Cedar Hollow Inn, Christopher's, Clay's Corner Bakery, Club LaMaison, Maria Costello of Dramartful, Cottage Flowers, Cuticle Corner, Marty Cunningham, Paul Czubryt and Mark Ogino; Dan Dan,  Jeannie/Mike Dechiario, Devon Horse Show,  The Desmond, Cathy/Seamus Duffy, Egan/Kese/Cantando families, Elan Interiors, EmJ's Cafe, Elegance Bakery, Fashion Xchange Paoli, Fellini Cafe, Food/Fun/Fiction Book Club, Footlighters Theatre, Cindy/John Gilroy, Goat's Beard,  Great American Pub, Handel's Ice Cream, Heather/Brendan Heck, Home Cooked, The Inn at Grace Winery, Kilwin's (KofP), Kimberton Golf Club, Eileen/Mat Kraut, Helaine Leibowitz, Limoncello, Longwood Gardens, Managed Care Consultants, Margaret Kuo's Mandarin, Bill/Katie McNabb, Scott/Karen Moon, Mountaintop Lodge at Lake Naomi B&B, Neopolitan Deli, One Exit Mobile Escape Room, Path to Your Wellness, Pennsylvania Ballet, People's Light & Theatre, Philadelphia Orchestra, Phil's Famous Pizza, Pickering Valley Golf Club, Play-a-Round Golf, Play It Again Sports, Prestige Salon, Office Bar & Grille, Read Between the Wines Book Club, Ron's Original Bar & Grille, SAS Becker Creative Photography, School of Rock Main Line, Cynthia/Scott Schumacher, Season's Pizza, State Representative Melissa Shusterman, Patrick Smith, Spatola Pizza, Spring Hollow Golf Club, Stacy Stone, Strafford Farmer's Market vendors (Abuelitas Empanadas, The Cottage at the Market, Country Twist, Good Harvest Farms, Heebner Meats, La Delicatesse, Main Line Marketplace, Market Fresh Flowers, Nancy's Candy Corner, Rittenhouse Farms, S. Clyde Weaver, Semaan's Greek Homemade Specialties, Sugartown Smoked Specialties, Sunnyside Pastries, Ultimate Bake Shoppe), Suncenter Studios, Andras Szekely, Tonino's, Tredyffrin Township Police Department, Trattoria San Nicola, Dave Tritton, True Value Big Smile Toys, Turning Point Breakfast, Brunch & Lunch, Twenty 9, Upper Main Line YMCA, Veekoo, Kelly Walker, Walnut Street Theatre, Walter J. Cook Jeweler, Wawa Foundation, Work Horse Brewing Co, Worrell's Butcher, Your Organizing Consultants, and 30 Main.
Special thanks to the T&E Care Board, Auxiliary Board, and Fall Fest committee members for donating all the wine for our special Wine raffle.  And a  VERY SPECIAL THANKS to the Philadelphia Phillies for offering us our grand prize!  We sold out of all the tickets so there are clearly a lot of good Phillies "phans" in this community!!  Congratulations to the Williams family on their big win!
Fall Fest Summaries
To see summaries of past Fall Fest events, including pictures and the list of sponsors and donors, please go to the Archived Fall Fest Events tab.

The mission of T&E Care is to maintain a network of people providing financial and other material assistance to persons in need in and around the Tredyffrin and Easttown township areas.
Home  ...    Contact Us   ...  Donate   ...  Volunteer  ...  About  ...  Looking for Assistance
T&E Care is an IRS recognized non-profit organization under section 501(c)(3) of the tax code.   The official registration and financial information of Tredyffrin & Easttown Care may be obtained from the Pennsylvania Department of State by calling toll free, within Pennsylvania, 1 (800) 732-0999. Registration does not imply endorsement.
IMPORTANT NOTE** If you change your email address - please remember to notify us so we can keep you on our email list!!