DAY OF IMPACT VIDEOS
Click below to watch some short videos on how your support impacts the T/E community!
(1) OVERALL VIDEO (3 minutes)
(2) FAMILIES (30 seconds); (3) COLLEGE STUDENTS (30 seconds); & (4) COMMUNITY RESOURCES (30 seconds)
Day Of Impact 2020 Photos
Click on either picture and then scroll through the entire group of 15 pictures.  Enjoy!
Donations for the T&E Care Day of Impact
& Payments* for Prize Tickets
Payments can be made for donations or prize tickets.  If you are making a donation be please note that with the payment.  If you are requesting prize tickets be sure to complete the online form so we know what prize(s) you want. 
PAYING WITH VENMO:
You can use Venmo to make a donation and/or purchase prize tickets

IMPORTANT NOTE

– if you are new to T&E Care, we need your email to send a note of thanks or to notify you of any prize winnings.  Venmo does not automatically provide this information.  Please send us an email at venmo@tecare.org to alert us of your payment/donation.  If you want a mailed receipt, please also send your mailing address.
PAYING WITH PAYPAL:
The button below is for CREDIT CARD/PAYPAL donations and prize tickets purchases
. 
PayPal charges approximately 2.5% processing fee for each dollar donated.  If you would like 100% of your donation to go to T&E Care, please add this fee to your donation.
You do NOT need a PayPal account to make a donation; any major credit card will work.
T&E Care will NOT be given any of your personal credit card information.
PAYING WITH A CHECK:
Checks should be mailed to T&E Care, PO Box 2111, Southeastern, PA 19399, attn: Fall Fest.
*Please note that if we become aware that your Paypal or Venmo account is linked to a credit card, we will not be able to accept prize ticket payments through this method.
The Fall Fest 2020 Committee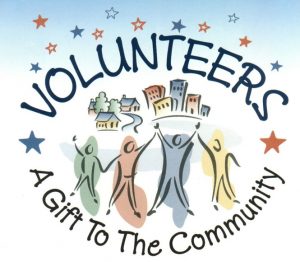 Thanks to the amazing 2020 committee members!  
CHAIR:  Melissa Acton,  Susan Cantando, Connie Egan, Audrey Kese
SPONSORS:  Cinda Johnson
PRIZES:  Eileen Kraut
INVITATIONS:  Jeanne Dechiario
SOCIAL MEDIA:  Abby Benner, Shannon McQuaid
VIDEOs: Saba Ahmed
RSVPs: Jennifer Roessler
Other Key Volunteers
Christina Arnault – Barb Bogle –  Sarah Culbert – Gina DeFlavia –  Raquel Hunter – Lisa Munroe – Jenny Rosback – Mary Saylor –  Stacy Stone – Jennifer Thompson – Rita Thompson 
Watch the Oct 23, 2020 Day of Impact event.  It includes a short (15 minute) video describing T&E Care, and another 12 minute video of the raffle drawings. It's much fun! 
T&E Care 13th Annual Fall Fest
October 23, 2020
We are excited to share that the 13th annual virtual Fall Fest, the Day of Impact, was a huge success!  On this day we featured, with videos and other social media sources, the impact of donations to T&E Care, both time and treasure.  Thanks to all those who sponsored the event, made general donations, and/or purchased raffle tickets.  Many thanks to Bob Kelly of Fox 29 News for being our emcee for the raffle pull, and to Paoli Hospital and Main Line Health for hosting the event.  Special thanks to Jack Lynch, CEO and President of MLH for doing our opening note for the virtual video, and to those front line workers that helped with the raffle.  These folks represented ALL those at MLH and around the country who have dedicated so much to keeping us safe during these trying times.  Helping from Paoli were: Rev. Barbara Emery (Spiritual Care Coordinator), Nicola Caldwell-Macelree (Staff Nurse – providing direct patient care to Covid patients), Cindy Kennedy (Respiratory Therapist), Bill Leahey (Supervisor Mechanics), Ray Guy (Radiologic Technologist), Shirley Bond (Environmental Services Team Leader), Elikem Awuyah (Food Service Assistant), Jaden Bedwell (Registration/Scheduling Specialist), and Sheila Landis (Public Safety Officer).  Another team effort!
Over 1200 tickets were sold for our 12 great raffle prizes – many thanks to all who gave it a try!!  Congratulations to the winners!!  The winning ticket numbers are:
Wine – 2349121
Golf 1 – 2348273
Golf 2 – 2348730
Trek Bike – 2348046
Bread & Books – 2347921
Longwood and Photography – 2348156
Virtual Wine Tasting – 2349194
Dinner Out – 2348453
Airpods Pro – 2349309
All Day Dining – 2347766
LeBeau Gardens – 2347886
Covid Care Basket – 2348214
All winners will be notified by the end of this weekend.  If for some reason you see your ticket number and haven't heard from us.  Let us know!
Please contact us at fallfest@tecare.org if you have any questions.
Thanks for the shout out from one of our Impact Sponsors:
Main Line Health!

Sponsors 2020
THANK YOU to all of our 2020 sponsors!! We are very appreciative of this support – with special thanks to Zeke Capital Advisors for standing with us again this year!
If you would like to Sponsor the T&E Care Day of Impact – we'd love to hear from you at fallfest@tecare.org.  The sponsor packet that explains the various benefits of each level can be downloaded below.  All sponsors will be listed below as they are confirmed.  To be included on our invitation we need to confirm your interest by Friday, September 11.
Presenting Sponsor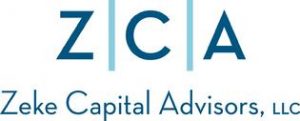 ---
Sponsors of Impact

Sandi and Kirk Gorman
Nina and Steve Zodtner
---
Sponsors of Strength
Anonymous
Melissa and Paul Acton
Barb and Bill Bogle
Cindy and Jump Dautrich
Cathy & Seamus Duffy
Cinda and Craig Johnson
Bonnie and Pete Motel
Diane and Evans Pancoast
Claudia and Denny Willson
---
Sponsors of Hope
Anonymous
Theresa Augustine and Hal Ward
Toto, Farren and Byrne families 
---
In these difficult times, we wish to extend a very special recognition of our long-standing extraordinary supporter:
---
Fall Fest Summaries
To see summaries of past Fall Fest events, including pictures and the list of sponsors and donors, please go to the Archived Fall Fest Events tab.

The mission of T&E Care is to maintain a network of people providing financial and other material assistance to persons in need in and around the Tredyffrin and Easttown township areas.
Home  ...    Contact Us   ...  Donate   ...  Volunteer  ...  About  ...  Looking for Assistance
T&E Care is an IRS recognized non-profit organization under section 501(c)(3) of the tax code.   The official registration and financial information of Tredyffrin & Easttown Care may be obtained from the Pennsylvania Department of State by calling toll free, within Pennsylvania, 1 (800) 732-0999. Registration does not imply endorsement.
IMPORTANT NOTE** If you change your email address - please remember to notify us so we can keep you on our email list!!