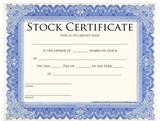 Donating Stock to T&E
Giving long-term, appreciated securities may provide a great benefit to you and T&E Care. First, you will receive a tax deduction for the full market value of the securities as long as you have owned them for at least one year. Second, you avoid the capital gains tax that you would owe if you sold these securities.
Stock Donation Procedure
For Stock Held in a Brokerage Account
Please tell your broker you would like to donate stock and which shares. Your broker will arrange for an electronic transfer and will need the following information about T&E Care's brokerage account. You may also be required to complete and sign paperwork depending on which brokerage firm you use.
Account Name: Tredyffrin & Easttown Care
Brokerage Firm: Vanguard
Brokerage Account Number: 75089594
DTC Number: 0062
For Stock in Donor's Name in Paper Certificate
Please contact the T&E Care Treasurer, at 484-254-6510 or stock@tecare.org and we will work with you directly to guide you through the process.
Notification of Donor Intent
Regardless of the method chosen to deliver a gift of stock, the donor or the transferring broker must provide the following information to T&E Care to ensure that you receive the appropriate acknowledgement for your tax filings and recognition for your generosity.
Your name and complete address
The company name and number of shares of securities being transferred
Date of the transfer
Questions? Please contact us at 484-254-6510 or stock@tecare.org.
The mission of T&E Care is to maintain a network of people providing financial and other material assistance to persons in need who live in and around the Tredyffrin and Easttown township areas.
Home  ...    Contact Us   ...  Donate   ...  Volunteer  ...  About  ...  Looking for Assistance
T&E Care is an IRS recognized non-profit organization under section 501(c)(3) of the tax code.   The official registration and financial information of Tredyffrin & Easttown Care may be obtained from the Pennsylvania Department of State by calling toll free, within Pennsylvania, 1 (800) 732-0999. Registration does not imply endorsement.
IMPORTANT NOTE** If you change your email address - please remember to notify us so we can keep you on our email list!!