2022 Kids' Clothing Drive – the results
The 2022 Kids' Clothing Drive is history!  Thank you so very much to the many many donors of clothing and gift cards that helped make it such a success.  Fifty-four families (well over 100 kids) were offered support through this program.  Each child was able to receive bags of clothes as well as about $60 in gift cards in order to buy some extra items not included in our drive.  Many thanks to the committee who organized the event, and to those who volunteered on either April 1 or 2 to help with some sorting and distributing.  We would like to express special thanks to St. Matthews United Methodist Church for allowing us to return this year.  It was great to be back in our "clothing home"!    We also want to express much thanks to the students who came to be our muscle – hauling bags up and down the stairs!  Representatives from the CHS Rugby Club were especially helpful!  And another thanks to Howard Kim from the Project Wellness Club at CHS for organizing dental health bags for every child that participated in the clothing drive!  It was an extra special treat!
Below are a few pictures of our great volunteers and helpers.  Thanks again to all!
A few notes of thanks:
Thank you so much for all those things. 

My daughter is very happy, she try on dresses and dance around the house 😊

I just wanted to reach out and send a huge thank you to you and all of T&E Care. My daughter loves all the clothes, we truly appreciate all the help this community has helped us out with! Thank you again! 
THANKS TO OUR AMAZING VOLUNTEERS
Thanks to our dedicated volunteers who coordinated this year's event:
Chris Wells – chair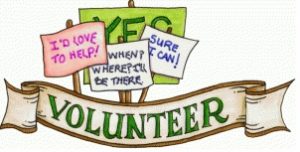 Jennifer Arnott – volunteers
Jacqui Cosgrove – Sign Up Genius
Amanda Ivory – donations
Stacy Stone – deliveries
Monica Thomson  – gift cards
Laurie Matthias – thank you's
Maryann Walsh and Sandi Gorman – family contacts
If you'd like to get involved in future clothing drives – let us know!  We always love help.
The information below is left for future reference only.
Kids' Clothing Event 2022 – The Plan
Not surprisingly, Covid continues to impact our normal Kids' Clothing Event – making sorting and shopping still a bit complicated.  The committee feels that repeating last year's format is probably the safest option. The basic details include:
With Spring Break late this year – we will be holding the event early – before the break.
Drop offs will take place on Friday late afternoon, April 1 (3pm-6pm) or Saturday morning, April 2 (8am-9:30am).  
Participating families will come in the afternoon to pick up their clothing bags.
We are back to the church from the past!  So all donated clothes will be dropped off at the

St. Matthews United Methodist Church

– 600 Walker Rd, Wayne (down the road from VF Middle School).
Like last year, we are NOT collecting random bags of clothes.  Instead, throughout most of March (exact dates still TBD) there will be a SignUp Genius that will include very detailed requests from local families – including gender, sizes, and specific clothing needs.  Hopefully this will give everyone plenty of time to sort through their clothes to see if they can find items to match the specific requests.
If you find any matches – then you would sign up to donate those items.  All requests will be made by number (ie: family 1, child A), and the donor is being asked to bag the items together for each child being supported.  (ie: all 1A clothes in one bag, all 3C clothes in another bag, etc.)
One donor can donate to multiple children.
Multiple donors can donate to one child.
Please make every effort to be there either April 1 or 2 to drop off your clothes.  Coming on the 1st would be especially helpful so we can get everything lined up for the pickups later on the 2nd.  If you can't come either of those dates, then we will make arrangements to get them

in advance

.  Please contact us at clothes@tecare.org so we can make those arrangements.
If there are kids who aren't supported by donations, then we'll offer them some gift cards to help out instead.  So we will be requesting a few gift cards to have as back ups.  These will also be on the SignUp Genius list.
You are welcome to buy new items if desired to match a request, but that is not an expectation!  Gently used clothes would be fine as long as they are not ripped, stained, or inappropriate in some way.
No underwear, socks, or bathing suits can be donated unless they are new and properly packaged.
Please wash all donated items in advance if possible.
Questions should be sent to clothes@tecare.org.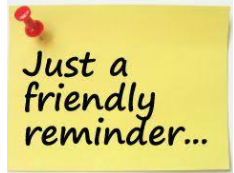 One other important reminder:
If your child donates an item that is a bit "obvious" and then sees a student wearing that item, nothing should be said.  These are our neighbors and asking for help is never easy.  Let's make sure we treat everyone with dignity in this drive.  That includes NOT donating items that:
have an obvious stain, are ripped, or badly frayed
have inappropriate logos or wording
are old and clearly worn (clearly junk)
are t-shirts with include logos from your kids camps or youth sports or your vacation outing
have any safety hazards
Clothing Event Summaries
To see summaries of past Kids' Clothing Events, including pictures and the list of volunteers and donors, please go to the Archived Clothing Events tab.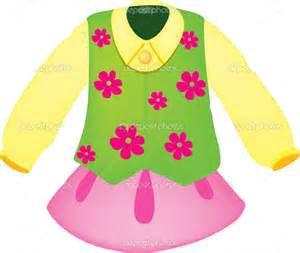 The mission of T&E Care is to maintain a network of people providing financial and other material assistance to persons in need who live in and around the Tredyffrin and Easttown township areas.
Home  ...    Contact Us   ...  Donate   ...  Volunteer  ...  About  ...  Looking for Assistance
T&E Care is an IRS recognized non-profit organization under section 501(c)(3) of the tax code.   The official registration and financial information of Tredyffrin & Easttown Care may be obtained from the Pennsylvania Department of State by calling toll free, within Pennsylvania, 1 (800) 732-0999. Registration does not imply endorsement.
IMPORTANT NOTE** If you change your email address - please remember to notify us so we can keep you on our email list!!