Many Thanks From Families Supported
by the T&E Care Community
Now and then community members ask us to give some information about some of the families our group has supported. Because these families are our neighbors, we respect their interest in confidentiality. However, when we receive words of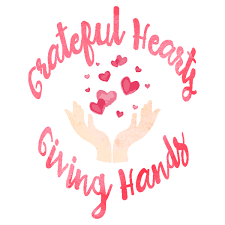 thanks from a family we've supported we'll post them here. This way you can easily check out to see that your donations really are appreciated. We'll keep updating as we get additional notes. Note:  All notes are edited only to remove names and any identifying comments.
WORDS OF CARE – 2022
March 2022 – after paying a bill for a car that was repossessed:  I really wanted to say thank you so much. I was told I'm able to pick up my car tomorrow and I couldn't be more excited. You have no idea the amount of stress lifted off my shoulders and honestly the amount of help this has completely given my whole entire family, my kids are soooooooo excited and I am so overwhelmed with joy and excitement. I don't know what I have done to deserve the help from your group but I couldn't be more thankful. I have never ever been more blessed and thankful I am then I am this year. Your group has helped me so much I can't even begin to explain. Please give everyone a huge thank you from my family to yours. We are so happy, thankful and overjoyed with gratitude your group is around and for the fact you have all thought of us in this time. Thank you so much.
March 2022 – after paying for a heater repair:  I wanted to extend my deepest gratitude on behalf of my mom, myself, and our whole family for what T&E Care has done for our family. We were able to have a repairman come out and complete the necessary repairs to our heating system. They were confident that we should not have any future problems for at least a number of years. When my mom came home from work and saw the repairs, I could see a huge weight lifted off her shoulders. It is such a relief to know that we have functioning heat (especially with this past cold wave that came). Along with the surprise of the gift cards for groceries, none of this would have been possible without the care and support of T&E Care. I am sure you hear thank you's quite often, and words do not express our gratitude enough. When we are able, we will continue the kindness by lending out our own hands to help and give back.
February 2022 – a late holiday thanks:  I wanted to take this opportunity to thank the family that helped my family during the holidays. I did plan on sending a card back in January and then life got a little hectic with people in my immediate family catching Covid…. Thank God we are all on the mend!  I think about the family that helped us often and I really have no words for the amount of generosity and care you have given my family. My two kids and myself are beyond grateful and thankful to receive these blessings. Your work in the community is beyond measure and families you touch can change lives in the most beautiful way. Thank you! Happy New Year and God Bless! We will sure to pay it forward!
January 2022 – after paying a PECO bill: You and the T&E Care Team have been in my heart and on my mind Soooo much this brutally cold winter.  For the past 6 or 7 years I have rarely turned on the heat on my townhouse as a way to curb expenses.  I would wear multiple layers if clothes and sit in front of a Costco satellite dish space heater.  I couldn't read books because my hands would be too cold. Thanks to the financial and emotional support I've been blessed to receive from T&E Care, I have enjoyed the luxury of turning my heat on when I wake up in the morning.  I turn it off when I go to work.  When I get home from work, until I go to bed, I am now able to turn the heat on again to combat the severe winter weather. Thank YOU for enabling me to live like a civilized human being!  You've warmed my heart, body and soul.  I am forever grateful for your kindness and generosity.
January 2022 – after paying a PECO bill:  I just got the notice of the PECO gift of energy. And yet again you have made me cry. This is such an enormous help. Things are so tight right now and I can't tell you how much this means. Thank you.
January 2022 – an end of year note of thanks: I am writing to express my gratitude to you, T&E Care organization, and to all who really made our holiday happened this year!!! My kids received all the gifts that they dreamed of through the year – they are so happy with their new toys and incredible games, and absolutely amazing pajamas sets! I appreciate the generous amount of gift cards I received! It really helped with gifts and food for holidays! Thank you so much for the bag of cleaning supplies – It will be enough for the upcoming year!  Then, on Thursday, what an additional gift I received !!! Thank you so much for your more than generous help that I received for my Peco account. I can't tell you how much it is of help – it will make my life so much easier with my bills for next months!  Although I know that just saying thank you is not enough to express my appreciation for your support for last years, I hope one day I will be able to help people like your organization does! I am now gaining knowledge and bachelor degree, and I see the light at the end of the tunnel. Thank you for all your support and help! I can't tell you how much I appreciate that!  I wish you all the best and Happy and Healthy New Year!!!
WORDS OF CARE – 2021
December 2021 – after the holiday drive:  THANK YOU!!!  For all the wonderful Holiday Gifts for my family.  We love EVERYTHING!  Kids were thrilled w latest books by favorite authors.  Hoodies were perfect.  Soft blanket is perfect.  I really appreciate being able to pick up some extras at Walmart and Target.  I hope you are all having wonderful holidays too.
December 2021 – after paying a bill – Thank you SO much! That is so much more than I ever expected! I have said it before but feel it can't be said enough, you all are absolutely amazing and I don't know what we would do without you! I hope you all have a wonderful New Year!
December 2021 – after paying a bill – This will help me offset the sudden cost of living increase we are all facing and will give me a little extra time to make budget adjustments. Very much appreciated.
December 2021 – after paying a PECO bill: Thank you so much!  This is extremely helpful right now as we have car repair bills and medical bills that were unexpected. I so appreciate all the help you continue to give to my family and others during these difficult times.  Happy New Year to you and your family!
December 2021 – after the holiday drive: Dear everyone at T&E Care, Thank you so much for making my family's Christmas so special. Your kindness and generosity toward my family has been an indescribable blessing. Wishing you Peace and Joy and a safe healthy  New Year. 
December 2021 – after the Holiday Drive: Thank you and all the people that have contributed to T&E Care.  I am so fortunate – after the generous help and the Christmas last year – I never expected anything.  I am overwhelmed!  You offered a gift plus the big bag of cleaning products – then to also get gift cards!  Your group will never know how much I do appreciate all their help.  It has been a difficult year.  You and your group have helped me so much.  Thank you to everyone for once again thinking of me and helping me.  May God bless all of you.  With sincere appreciation – my love and prayers to all of you.
December 2021 – after making a college payment:  Thank you for the help you have provided me & my family throughout my time in High School, Undergrad, and now Graduate School! I am forever thankful for the support you are able to give to myself and other students and their families within the T/E community!
December 2021 – after the Holiday Drive: I just wanted to thank you and everyone else involved with the donations, it means alot to us and is much appreciated. I hope all is well and you guys have a Merry Christmas and a Happy New Year! Thanks so much!
December 2021 – after a special bill payment: Thank you so very much🙏🎄  Happy Holidays to you all the T&E CARE members and volunteers. We are so overwhelmed with your kindness and TRUE CARE we received and still receiving from T&E CARE .May God bless you All ⭐️⭐️⭐️⭐️⭐️
December 2021 – after the holiday drive:  I write to acknowledge the receipt of Christmas presents from T&E Care for my entire family members. This is an annual event that brings joy and happiness to us. We sincerely appreciate this gesture and want to thank every donor. May the good Lord continue to bless you all and continue to increase you on every side in Jesus' name. On behalf of my wife, children, and myself we are indeed grateful and appreciate you all.  Wishing you a merry Christmas and a prosperous new year.
December 2021 – after the Holiday Drive:  To all the wonderful people associated with T&E Care, Our family thanks you so very much for your generous holiday gifts to us!  My son opened one gift last night that he requested as he saw by the shape it may be the game he wanted and he was so thrilled and excited to get it.  We played and enjoyed your delicious Xmas cookies together! My son will open his many gifts over the vacation if he can wait that long! Also thanking you for the very generous gift cards to the stores! The choice of all household cleaning products are fantastic . I will have the cleanest and super sanitized house in the neighborhood!🤩. We wish everyone a very happy and healthy holiday season and a safe coming New Year! We are so grateful for your support, caring , thoughtfulness and kindness you have showed us throughout the  years! You put a smile on our faces when we think about T&E Care!
December 2021 – after the Holiday Drive – Thank you so much for everything! Boys where so excited yesterday 🥰. Happy Holidays.  God bless you
December 2021 – after the Holiday Drive:  I want to register our appreciation to you for your time bringing us gifts from T&E Care. We thank you and wish you the very best at this time of yuletide. 
December 2021 – after paying some bills for a mom: Oh my goodness, I am in tears. THANK YOU SO MUCH! I can't even express the gratitude I have for this help. I don't even know what to say. This is truly the best thing that has happened to me and for us is so long.  I will be paying it forward in the future and hope to help T&E Care in return someday. I was not expecting so much help and am just shocked at the kindness we have in this community. It is not easy for me to ask for help as I have never really needed it before but the last couple years I've just been an avalanche and my kids really deserve the best Christmas and now I can definitely make it a good one. I will be forever grateful and will never forget this.  This will help us get through and will really help me get back on much better financial track instead of just drowning and constantly stressing about money on top of the kids medical issues. LOL my daughter just asked me why I was crying and I told her it was because some really nice people are going to help us with some things like they did with the Christmas tree because of Mommy not working as much to be able to take the other kids to the doctors all the time and she was like "well then why are you crying? isn't that like a real miracle?" Haha. I told her they were happy tears. This is truly such an amazing local organization. I look forward to being able to pay it back when I'm in a better chapter of life someday. I seriously feel like I just had 500 lb lifted off of my neck and shoulders. It is people like you that allow people to stay positive during their worst times and make people know that there are people who do really care. Thanks again,December 2021 – after the Holiday Drive – I just wanted to thank you and everyone else involved with the donations. It means alot to us and is much appreciated. I hope all is well and you guys have a Merry Christmas and a Happy New Year! Thanks so much!
December 2021 – after the Holiday Drive:  We would like to say thanks to T&E Care for our Christmas gifts and cards. We appreciate it and Happy Holiday to T&E Care.
December 2021 – after the Holiday Drive: Just wanted to say thank you again! That delivery helps so much and means so much to my family. Hope you have a wonderful holiday!
November 2021 – after paying a bill for a college student: Thank you so much! It has been a hard and long semester but I am proud of the progress and impact I have made on campus. It would have not been possible without the gracious help and support from you all at T&E Care. Thank you again for your willingness to help and I hope you had a great Thanksgiving as well. Talk to you soon. 
October 2021 – after paying for a car repair:  Just wanted to update you, we picked the car up today! Thank you all so very much for your help with our situation!!!! You are all amazing!!!!! I hope one day to be able to assist you all in anyway that we can!!! Again thank you so much!!!!! 
September 2021 – after helping a family with some bills: I can't thank you enough. This is such a huge weight lifted off our shoulders. All that's you have done for us leaves me speechless. Thank you so so much.
August 2021 – after receiving school supplies for her kids:  Just wanted to send a big I thank you to TE Care for the school supply bags this year. My children loved them & they give the kiddos a bunch of cool new items to go to school with along with a shopping adventure at Target. Thank you again for your efforts & generosity,
July 2021 – after making a college payment for a student he said:  That's great news! I can't tell you all how much this means to me, T&E Care has been great over the years believing in me and supporting me, I can't wait till I'm old enough to give back!  I will be in touch thanks again for everything.
June 2021 – after paying for counseling for a mom:  Today, I attended my first counseling session. One thing I know for certain is that I was headed to deep trouble. This is a good first step to getting up again. My counselor is absolutely amazing. God chose her just for me. I am grateful. This is saving me…
June 2021:  after paying some bills and offering HR help to a mom: Thank you so much for reaching out to me. That would be wonderful to gain some knowledge and insight on your experience in this field. Thank you so much, this program has been nothing but a blessing. I can not thank you all enough for continuing to help me in so many areas of my life. It truly is so relieving and heart filling to not feel alone anymore. I felt like I was drowning and it has been so amazing to have you all in my corner. Thank you again, I'm entirely thankful for you taking time out of your day and schedule for me.
May 2021:  after our clothing drive: I just wanted to send a BIG THANK YOU to all of the T&E Care community for all of the generous donations of the clothing for my young daughter! She was so excited when she saw the clothing for the upcoming season! She loved it all 😃. Thank you again! God Bless all of you. We truly appreciate it!
April 2021:  in handing out summer camp assistance:  Thank you so so much to you and the whole team at T&E Care. This membership to the Upper Main Line YMCA  is making it possible for my family to have something special to do for the summer. You all have been an indescribable blessing to my family. Thank you for your kindness and generosity.  With gratitude!
April 2021: after our Kids' Clothing Drive: Thank you all so much for the incredible new wardrobes for my boys.  And for acting as personal shoppers to get them exactly what they needed and wanted.  The clothes are wonderful—they are thrilled.  The sizes are great and the quiet colors are exactly what they like.  The dress clothes will allow them to participate in more social events and fit in. The gift cards will get them some special things they wanted. Thank you!
April 2021 – after our Kids' Clothing Drive:  I cried again. Thank you so much. Everything will fit just perfectly and the kids will feel confident in clothes that fit well. The gift cards are much appreciated. Love to you all.
April 2021 – after paying a dental bill for someone without insurance:  Thank you so very much for giving me the opportunity to have a beautiful smile.  The dentist is so caring and kind; just like all of you at T&E Care.
April 2021 – after our Kids' Clothing Drive: Thank you so much! Our daughter's birthday is this week. She will be the best dressed girl in middle school!🙂
April 2021:  after helping with the purchase of a used car for someone: Everything went great! I have the car it's beautiful and I drove myself to work today! This really wouldn't have been possible without your help and I appreciate it more then words can express! You have been so generous and kind to me and my family and we are so grateful! Thank you so much for everything!
March 2021 – from a mom after helping with a PECO bill:  What a surprise to receive your email about PECO.  You have a wonderful organization to help so many.  I never thought I would be in a position like I am.  Please know I do so appreciate your help and your organization.  What a wonderful group of people.  I hope I can someday give back to you to help others in need.  May God bless you and your group.  T&E Care is a wonderful group. 
March 2021: from a family after we paid a PECO bill:  Just wanted to send you a quick email to thank you and the generous donor who paid $200.00 towards my electric bill! You are all amazing people! I cannot thank you enough for all the generosity you have extended to my daughter and I through the years! You are truly angels!
March 2021: from a student we are supporting in college: I am a first year nursing student at DCCC. The tuition assistance that T&E care has provided for me has been an immense help in more ways than one. Had I not received such assistance I would not have been able to continue my education. Acquiring funding has been the biggest hinderance for me to achieve my educational goals. Having help with such a big financial responsibility has also helped me mentally and  emotionally, it has increased my ability  focus on my studies rather than focusing on such a huge financial burden all on my own, which would be virtually impossible for me to do alone. Accomplishing my educational goals will allow me to achieve financial stability and one day be able to give back to my community as T&E Care has so graciously done for me.
February 2021: From a mom who was recently contacted by the dentist letting her know our assistance had been approved: I got the call from my dentist this morning. I don't think I've cried that much in a long time. (Happy tears) I'm beside myself with gratitude. My teeth are a disaster and have been for years. I don't have insurance at the moment because I can't afford to get any $ taken out my check so this is SO big. I can never thank you and your donors enough. I can't believe I'll be able to smile without keeping my mouth closed!!! Thank you thank you!
February 2021:  from a college student we support: I am a student at a local university and majoring in Biochemistry. I am going to be graduating in May of this year. For me to be able to say this sentence alone is all because of T&E Care. T&E Care has been helping me since High School; when my family first immigrated here, me and my siblings never asked our parents to buy our school supplies or get us a laptop because we knew we couldn't afford it but somehow T&E Care found out about us and they dropped off bags full of school supplies for us. I still remember that day because we were ecstatic! They showed this generosity throughout high school. I was one of the first people to even apply for colleges in USA, and T&E Care guided me through it all. I remember my mentor would visit me during my free periods so we could work on my college essays. T&E Care has not only given me time but also really helped me financially. My parents had multiple kids attending college at the same time, and they both worked at minimum wage paying jobs at the time, hence, it was clear to me that asking them to pay for college would only make them suffer more and I was really embarrassed to ask them. Luckily, I never had to put the burden on them because T&E Care has always assisted me with tuition bills and had done so for past four years. I personally did not have to work overtime to pay to for my tuition which allowed me to focus much better on my studies. They even help with cost of textbooks which are so expensive that I cannot afford to purchase them on my own. T&E Care's financial assistance has opened the doors of opportunities for me that I know would not be possible if I had to navigate through this process by myself. Everybody at T&E Care has been so kind for last 4 years to me and my siblings, and they truly have been a blessing; I sincerely hope that they can continue to bless many kids just like me to pursue their education without having to worry about their tuition in the future as well.
February 2021:  From a family receiving help with a PECO bill:  I want to thank this agency for helping people stay above water. I've never been here before. The last year has been horrible. When I lost my position, I lost stability and balance. I almost lost my mind with the wave of financial stress and grief after the loss of one of my parents. Fortunately, I am working again. However, it'll be a while before things are normal. There's so much debt to erase. Nevertheless, I am grateful to God for all of you. This agency kept me alive and moving in the right direction. Thank you for saving lives. Thank you for helping me with my PECO bill. 
January 2021:  From a family that has been supported the past few years:  We all just want to thank you for everything you do, and take the time to let you know how much we think of you. Thank you for supporting us all these years. We are forever grateful for the kindness you have shown us.  Stay safe!
The mission of T&E Care is to maintain a network of people providing financial and other material assistance to persons in need who live in and around the Tredyffrin and Easttown township areas.
Home  ...    Contact Us   ...  Donate   ...  Volunteer  ...  About  ...  Looking for Assistance
T&E Care is an IRS recognized non-profit organization under section 501(c)(3) of the tax code.   The official registration and financial information of Tredyffrin & Easttown Care may be obtained from the Pennsylvania Department of State by calling toll free, within Pennsylvania, 1 (800) 732-0999. Registration does not imply endorsement.
IMPORTANT NOTE** If you change your email address - please remember to notify us so we can keep you on our email list!!