T&E Care on PATCH
In November 2011 T&E Care was featured on the PATCH website.
T&E Care Given Citation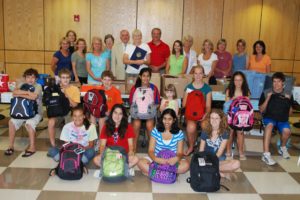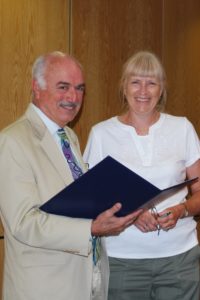 On August 3, 2010 T&E Care was honored with a citation from the PA House of Representatives noting its first five years as a support organization in the community. Representative Paul Drucker joined the volunteers at Conestoga High School during the school supply sorting day to present this citation. It was wonderful to receive this recognition. We thank you ALL for your support of our efforts which make it possible to help out some of our neighbors in so many ways
T&E Care Honored on KYW
On Saturday, Aug 7, 2010 T&E Care was recognized on KYW during the Local Legends anniversary program. Board member Sandi Gorman was nominated for this recognition for her efforts starting T&E Care. As noted in the citation this organization is successful only because the community we live in is so fantastic; it's not about any one individual. To hear a tape of the program, click the link below
The mission of T&E Care is to maintain a network of people providing financial and other material assistance to persons in need who live in and around the Tredyffrin and Easttown township areas.
Home  ...    Contact Us   ...  Donate   ...  Volunteer  ...  About  ...  Looking for Assistance
T&E Care is an IRS recognized non-profit organization under section 501(c)(3) of the tax code.   The official registration and financial information of Tredyffrin & Easttown Care may be obtained from the Pennsylvania Department of State by calling toll free, within Pennsylvania, 1 (800) 732-0999. Registration does not imply endorsement.
IMPORTANT NOTE** If you change your email address - please remember to notify us so we can keep you on our email list!!