Holiday Drive 2017 – the amazing results
The 2017 T&E Care Holiday Drive is now history.  The community rallied and did a great job of offering holiday cheer to many of the local families with whom we have interacted throughout the year – and we know life is still complicated for them.  With over 100 families to support – the results yet again were staggering.  VERY special thanks to St. John's Presbyterian Church for being our incredible host yet again this year.  It is such a PERFECT location for this event.  Special thanks as well to the many committee folks who organized various aspects of the drive (see the list below) – but special thanks to Gretchen Guttman for overseeing the entire event, Julia Fisher for being Gretchen's right hand, and to Story Picard for setting up all the new Sign-up Genius pages for us.  We tried so many new aspects in this year's drive – and it still went smoothly – in large part to these amazing folks.  Very special thanks to all those who donated gifts, gift cards, and general donation – we clearly couldn't do this without you!  And to all those who came to help with loading/unloading, wrapping, and sorting, and delivering – it is a true team effort.  And to all those groups who pulled off drives for the event …. a MAJOR WOW.  You guys rock!  Thank you notes will be posted as they come in – but rest assured – your efforts are MOST appreciated!!!
T

H

A

N

K

S

!

!

!
Thanks for all those who are able to help out with this year's holiday drive!  Below are business, organization and group donations that we want to thank – this list will continue to grow as the event progresses.  Additionally, special thanks to all those committee members who are working hard to make sure the event runs as smoothly as possible.
Chair:  Gretchen Guttman
Volunteers:  Story Picard & Karen Ridder
Gift Cards:  Pat Clark & Jean Purinton
Drop-offs/confirming donations:  Gretchen Guttman & Julia Fisher
Help gathering family needs:  Sandi Gorman, Mary Frances Szpila, Bonnie Motel
Recording Family Wish-lists:  Story Picard, Cammy Wagner
Group Donations:  Allyson Hotz & Jean Allen
Church Liaison:  Cammy Wagner
Volunteer food donations/church set up: Joni King
---
A huge shout-out to the many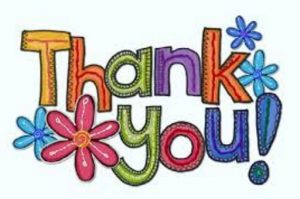 businesses, organizations, and groups who are lending a hand with our Holiday Drive this year.
All the TESD schools and PTO's – assorted drives
AmerisourceBergen Financial Department– Gift Card drive
BES Teachers – family sponsors
Blue Sky and Deck 5 Bands – gift cards
Crecent Real Estate – family sponsors
30 Main (Berwyn) – general donation
Mojo Fitness – general donation
Paoli Village Shoppes – Hats, gloves and cleaning supplies
ST. Norbert Church Giving Tree – gift cards
Chesterbrook Quarters – food drive
Plaid Pajamas Project – pjs for over 100 kids
Shady Grove Fertility – family sponsors
T/E Moms Group – family sponsors
Homecooked – family sponsors
Conestoga Girls Varsity Ice Hockey Team – family sponsor & college baskets
T&E Sophomores Care – family sponsor
Cutomedialabs – College baskets
FC Europa '07 Girls Elite – family sponsors
FC Europa 2004 girls – family sponsor
FC Europa '07 Elite boys – family sponsor
FC Europa '05 Boys Premier – family sponsor
FC Europa '06 Girls Elite – family sponsor
FC Europa '08 Boys Elite – family sponsor
FC Europa '06 Premier Boys –  family sponsor
FC Europa '09 Premier Girls – family sponsor
Shady Grove – family sponsors
Tarleton School – Toiletries baskets
Brownie Troop 41552 and Girl Scout troop 41050 – helping with holiday cards
Girl Scout Troop 456 – Bags of "Snowman Soup" – Hot Chocolate and fixings.
Girl Scout Troops 456, 0049, 4205, 41471, 4139, 4416, 41244, 4080, 4173, 41050, 4316, 4338, 4511, 41552 & 434 – Cookies for all families
Girl Scout Troop 41898 – Baskets
Paoli Methodist Church – family sponsor
PWC Endo Tisk Assurance – Gift Cards & family baskets
Glenhardie Book Club – Gift cards
McGivney Global Advisors – family sponsor
Four Counties Garden Club – Wreaths for families
Wegmans – gift card to use to purchase fresh food for food baskets
ACME – gift card
Jimmy Johns – lunch for volunteers
Papa Johns – lunch for volunteers
Bagel Factory – bagels for volunteers
Holiday Drive Summaries
For summaries of past holiday drives, including pictures and the list of sponsors and donors, go to the Archived Holiday Drive page.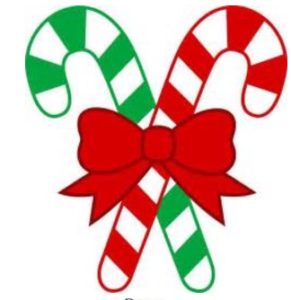 The mission of T&E Care is to maintain a network of people providing financial and other material assistance to persons in need in and around the Tredyffrin and Easttown township areas.
Home  ...    Contact Us   ...  Donate   ...  Volunteer  ...  About  ...  Looking for Assistance
T&E Care is an IRS recognized non-profit organization under section 501(c)(3) of the tax code.   The official registration and financial information of Tredyffrin & Easttown Care may be obtained from the Pennsylvania Department of State by calling toll free, within Pennsylvania, 1 (800) 732-0999. Registration does not imply endorsement.
IMPORTANT NOTE** If you change your email address - please remember to notify us so we can keep you on our email list!!