Holiday Drive 2017
It will soon be time to launch the 2017 T&E Care Holiday Drive!  This is our chance to bring holiday cheer to many of the local families with whom we have interacted throughout the year – and we know life is still complicated for them.  In each of the past few years we've helped out over 100 local families.  The wish lists will be posted starting Thursday, November 9, and will stay live until Saturday, December 2 (or sooner if everything gets claimed).  All items should be dropped off at St. John's Presbyterian Church, 217 Berkley Rd, Devon, on Sunday, December 3 (2:00-5:00) or Monday, December 4 (8am-6pm). (The earlier on Monday the better.)
Volunteers needed!
This is a very volunteer-intensive event so we'll need lots of help!  Again this year we will be using Sign-Up Genius to organize the volunteers.  Please go to our Sign-Up Genius page and sign up for whatever dates/times work for you.  Please note that if you sign up for the later days (especially Wednesday) – be sure to check your email before heading to help out.  Occasionally we finish early and will send out emails letting you know that we don't actually need your help.  We just want to avoid having folks come and spend unnecessary time during the busy holiday season.   (And we apologize about the ads on the Sign-Up Genius site – annoying, we know.)
Hate To Shop?  Donations and Gift Cards Are VERY Helpful, Too!
Don't forget that we always appreciate general donations to help supplement our wish list requests, and/or gift cards to general local stores so we can offer families the chance to get some holiday gifts of their own, or some everyday items they might just need. These should be mailed (along with the Donation Check List) to T&E Care, attn: Holiday Drive, PO Box 2111, Southeastern, PA 19399.  If you aren't comfortable mailing the cards – then send us an email and we'll give you info about making a delivery.
FOR GIFT CARDS:  If you plan to send gift cards, or if you have any questions,  please email holidays@tecare.org.  It's helpful for us to know to keep an eye out for them. Popular stores for clothes and shoes include Walmart, Target, Famous Footwear, TJ Maxx, Primark, Old Navy, or any basic stores at the mall. Wegmans, Giant, Trader Joes, Acme and Wawa  also work. No specialty stores, please.  We like to offer families at least $200 per family – so with over 100 families – we'll need over $20,000 in gift cards!  That's a lot of gift cards!
NOTE:  IF YOU GET GIFT CARDS WITHOUT AN AMOUNT CLEARLY MARKED ON THE CARD, PLEASE TAKE A SHARPIE AND WRITE THE AMOUNT SOMEWHERE ON THE CARD.  THAT SAVES US TONS OF TIME CALLING THE STORES TO FIGURE OUT THE AMOUNT.  THANKS.
IMPORTANT:  If you are buying gift cards from Wegmans or Walmart in King of Prussia – they may NOT accept credit cards for payment.  You may need to use cash or debit cards.  We were told that too much credit card fraud caused this change in these locations. 
For FINANCIAL DONATIONS:
If you would like to help but don't want to shop at all, cash donations can also be made.  Donations can be made by check (made payable to T&E Care and mailed to the address above) or through PayPal (click the Donate button below).
REMEMBER:  We need ALL gift cards and donations no later than our final drop off day, December 4

.
Downloadable Forms for Holiday Drive 2017
Below are forms that you may need with this year's Holiday Drive.
Donor Form – This is used for all those who make a donation of gifts or gift cards to the Holiday Drive.  This is the best way to confirm that what you think you sent matches what we have received.
Group Donor Form – If you are working with a group making a large donation – please use this donor form.
Basket Suggestions – If you are planning to donate food, cleaning, toiletry and/or college baskets – this form will give you lots of good ideas on what to buy.
T

H

A

N

K

S

!

!

!
Thanks for all those who are able to help out with this year's holiday drive!  We will include group donations as they start to get confirmed.  In the meantime – special thanks to all those committee members who are working hard to make sure the event runs as smoothly as possible.
Chair:  Gretchen Guttman
Volunteers:  Story Picard
Gift Cards:  Pat Clark & Jean Purinton
Drop-off Days:  Gretchen Guttman & Julia Fisher
Help gathering family needs:  Sandi Gorman, Mary Frances Szpila, Bonnie Motel
Recording Family Wish-lists:  Story Picard, Cammy Wagner
Group Donations:  Allyson Hotz & Jean Allen
Confirming General Donations:
Church Liaison:  Cammy Wagner
Volunteer food donations/church set up: Joni King
Holiday Drive Summaries
For summaries of past holiday drives, including pictures and the list of sponsors and donors, go to the Archived Holiday Drive page.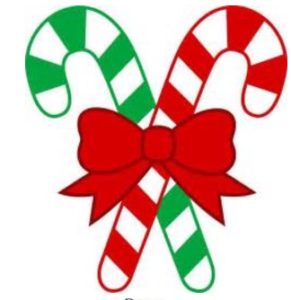 Home  ...    Contact Us   ...  Donate   ...  Volunteer  ...  About  ...  Looking for Assistance
T&E Care is an IRS recognized non-profit organization under section 501(c)(3) of the tax code.   The official registration and financial information of Tredyffrin & Easttown Care may be obtained from the Pennsylvania Department of State by calling toll free, within Pennsylvania, 1 (800) 732-0999. Registration does not imply endorsement.
IMPORTANT NOTE** If you change your email address - please remember to notify us so we can keep you on our email list!!