Holiday Drive 2018
The 2018 T&E Care Holiday Drive has now started!  This is our chance to bring holiday cheer to many of the local families with whom we have interacted throughout the year.  Life is very complicated for many of them, and we'd really like to take pressure off them for the holidays.  As in the past we are expecting to help over 100 families, so your support will be critical. 
Sponsor families or items on SignUp Genius
We are using SignUp Genius again this year to indicate how you'd like to help.   The SignUp Genius link is now live, through Saturday December 1. 
CLICK HERE TO HELP OUT WITH THE HOLIDAY DRIVE. THERE ARE MULTIPLE TABS – CHECK THEM ALL OUT!
Once you can go on just follow these simple steps:
You will see multiple tabs for different sizes of families from which to choose.  There is another tab just for generic gift cards.  If one tab is full – be sure to check out options on another tab.

Choose a family(s) and/or item(s) from a tab.  Check the box beside each item you select to donate. To select the entire family you must check each box in the family's section. You may continue to select more items or families from that tab

but you must click on  "Submit and Sign Up" at the end of the tab to confirm your selections before you move to another tab. 

You will receive an email from SignUp Genius confirming your choices. If you have selected families or items from multiple tabs you will receive multiple emails.

Completing your selections is as easy as providing your name, email and phone number.    
All items must be dropped off at St. John's Presbyterian Church, 217 Berkley Rd, Devon, on Sunday, December 2 (2:00-5:00) or Monday, December 3 (8am-6pm). (The earlier on Monday the better.) . If these options do not work for you, PLEASE contact us at holidays@tecare.org in advance to make other arrangements. 
Before dropping off your donations, please download and fill out a DONOR FORM (below). Individuals, families, groups, etc – no matter who you are you will use the same donor form.  Should you need ideas for the baskets, attached you'll also find a list of basket suggestions.
---
Volunteers Needed!
Sign Up HERE to volunteer to help out with the T&E Care Holiday Drive
This is a very volunteer-intensive event so we'll need lots of help!  Volunteers will be needed on delivery days, December 2 and 3. Sorting will take place December 4 and 5, with final wrap-up volunteer needs on December 6.  Again this year we will be using Sign-Up Genius to organize the volunteers.  Please go to our Sign-Up Genius page (above) and sign up for whatever dates/times work for you.  Please note that if you sign up for the later days (especially Wednesday) – be sure to check your email before heading to help out.  Occasionally we finish early and will send out emails letting you know that we don't actually need your help.  We just want to avoid having folks come and spend unnecessary time during the busy holiday season.   (And we apologize about the ads on the Sign-Up Genius site – annoying, we know.)
Donating Gift Cards
We know that gift cards will be among the most requested items for our drive – so we'll need lots of them.  Just giving each family $300 in gift cards – with 100 families that means $30,000 in cards!  While $300 is a large number – just picture your last trip to the grocery store – it's stunningly easy to drop $300 on a cart of food – even when it's not full!!
If you are willing to donate gift cards – you can do that at any point (you do not need to wait until November 9).  The best stores for gift cards include:  Walmart, Target, Wawa (good for gas!), Wegmans, Acme, Giant, Old Navy and TJ Maxx.  Visa cards are also easy to offer but we know those can come with expiration dates and fees.  Please avoid cards like I-tunes or Amazon unless specifically requested by a family.  Please contact us at holidays@tecare.org and we can give you details on dropping off these cards.
If you would like to make a donation to T&E Care to help cover the costs of sponsoring a family, please do so here.

PayPal/credit cards charge a 2.35% processing fee for each dollar donated.  If you would like 100% of your donation to go to T&E Care, please add this fee to your donation.  You can pay by check as well to avoid the fees. (T&E Care, attn: Holiday Drive, PO Box 2111, Southeastern. PA 19399.)
FORMS FOR HOLIDAY DRIVE

Forms to download for this year's Holiday Drive:
Holiday Drive Donor Form – if you are making a donation of gifts and/or gift cards to the Holiday Drive, please include a copy of this form when you drop off your items.
Basket Suggestions – if you are purchasing items for a food basket, cleaning or toiletries basket, or college basket – this form will give you some good suggestions to consider.
T

H

A

N

K

S

!

!

!
Thanks for all those who are able to help out with this year's holiday drive!  Below we will list business, organization and group donations who went above and beyond to make this event special – this list will continue to grow as the event progresses.  Additionally, special thanks to all those committee members who are working hard to make sure the event runs as smoothly as possible.  If you'd like to get involved at all, contact us at holidays@tecare.org, or sign up on the link above to help out.
Chair:  Gretchen Guttman
Assistant Chair: Doreen McGillis
Volunteers:  Story Picard & Karen Ridder
Gift Cards:  Pat Clark & Jean Purinton
Drop-offs/confirming donations:  Gretchen Guttman & Julia Fisher
Help gathering family needs:  Sandi Gorman, Mary Frances Szpila, Bonnie Motel
Recording Family Wish-lists:  Story Picard, Cammy Wagner
Group Donations:  Jenny Rosback & Jean Allen
Church Liaison:  Cammy Wagner
Volunteer food donations/church set up: Joni King
Holiday Drive Summaries
For summaries of past holiday drives, including pictures and the list of sponsors and donors, go to the Archived Holiday Drive page.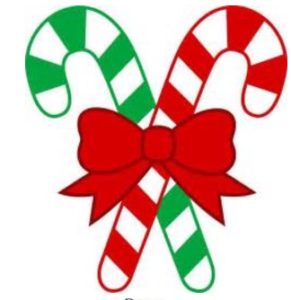 The mission of T&E Care is to maintain a network of people providing financial and other material assistance to persons in need in and around the Tredyffrin and Easttown township areas.
Home  ...    Contact Us   ...  Donate   ...  Volunteer  ...  About  ...  Looking for Assistance
T&E Care is an IRS recognized non-profit organization under section 501(c)(3) of the tax code.   The official registration and financial information of Tredyffrin & Easttown Care may be obtained from the Pennsylvania Department of State by calling toll free, within Pennsylvania, 1 (800) 732-0999. Registration does not imply endorsement.
IMPORTANT NOTE** If you change your email address - please remember to notify us so we can keep you on our email list!!