Return to camp registration page.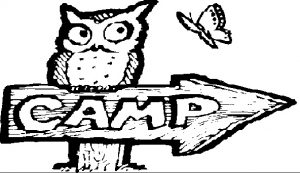 Local Summer Camp Options 2020
 Below is a list of suggested local camps. You are welcome to use this list or find a camp on your own.  As camps are confirmed for 2020 we will update information and change the date. Feel free to look up any "unconfirmed" camps on your own, too!  Note: If a camp is free or you can get it with a specific camp scholarship, then you can just sign up for it on your own. It does not need to be run through our T&E Care volunteers. 
Remember –  If you are hoping for some financial assistance with the tuition for a camp – then remember the 4 simple steps:
Figure out the camp you want.

Contact the camp itself and determine if there is still space for the dates you want and if they offer any discounts/scholarships.

Apply for assistance to our Camp Assistance Program if it looks like the camp still costs too much for your budget.  (We can offer up to $300/child IF funds are still available – that's why it's best to contact us earlier rather than later.) 

Register for the camp on our own. (If we can help – we only help with the funding.  YOU still need to handle the registration.)
Camp Fairs and camp lists
Throughout the winter and spring there are occasional camp fairs and/or listings of other camps being offered.  We will include that information here when available.
Main Line Neighbors.com has a great list of camps.  Click here if you want to see that list.
Camps offering T&E Care scholarships or discounts
Many thanks to the camps below that have offered us special discounts or scholarships in the past.We will be in touch with them this spring to see if they will offer any scholarships again this year.  If you are interested in any of these camps be sure to let us know so we can see if a scholarship is still available.
Tredyffrin Township Day Camps – 2020 – CANCELLED DUE TO COVID 19
Center on Central – 2020
Sky High Basketball Camp – 2020 – CANCELLED DUE TO COVID 19
Sky High PE Camp –2020 – CANCELLED DUE TO COVID 19
Sky High Golf Camp –2020 – CANCELLED DUE TO COVID 19
Home Cooked – 2020

Local Township Day, Library and School Camps
These are great camps and you can really get a good deal for the price. They do fill up quickly so don't delay.
Tredyffrin Township Day Camp 2020 – CANCELLED DUE TO COVID 19
Runs from June 22 through July 31 (6 weeks); can attend any number of weeks; runs 9-noon

REGISTRATION CLOSES AT NOON ON WEDNESDAY FOR THE UPCOMING WEEK; no walk-in registrations

Preschoolers/kindergarteners in one group(3 1/2-5 yrs), and school aged campers (6-12 yrs old) in another

All camps are run at Wilson Park (no rain site so camp is cancelled in the event of heavy rain)

$75/week for township residents; $100/week for others; no walk-ins accepted; no refunds once payments are processed

Arts, crafts, games, storytelling, sports

call for more details:  610-408-3626
Sky High PE Camp 2020 – CANCELLED DUE TO COVID 19
at Hillside (June 22-25) and Beaumont (June 29-July 2), 9-12

can be combined with golf camp (12:30-2:30) 

$125/week for PE only, $225 if combined camps

for kids entering 1st through 5th grades
Easttown Township Day Camp 2020 – CANCELLED DUE TO COVID 19

Registration forms online, at the Easttown Township building or the Easttown Library. (to find it online – go to DEPARTMENTS – PARK & REC – SUMMER CAMP)  Call 610-687-3000 with questions. You must register in advance.

June 22 – July 31 (no camp on July 4); 9-noon, rain or shine

Due to popularity campers must be registered the Thursday before the week of attendance. No walk-ins.

Camp at Hilltop Park near Beaumont ES

For kids who have completed Kindergarten through 8th grade; no residency requirements

$50/week for first child; $70/week for 2 kids in same family. $90/week for three or more children in the same family.

Bus available from Easttown Library
Upper Merion Camps  2020
Many assorted options for camps all summer long

Some offer extended day

Camps for 5 yrs (finished Kindergarten) through teens

Questions:  610-265-1071 between 8:15am and 5:30pm.
Library Programs at Tredyffrin, Paoli, and Easttown Libraries 2020

Held throughout the summer, dates and times vary

Usually free or very low cost; but many do require registration
Local Sports Camps
Many of these camps do fill up quickly so don't delay.
Tredyffrin Township Basketball Camp 2020 – CANCELLED DUE TO COVID 19
4 different sessions for boys between June 15-July 17; one week for girls offered – July 27-31
camps run 9am-1pm
Boys or girls entering grades 3-9; all held at Teegarden Park
Residents: $70/week (or $240/4 wks)
Non-Residents:  $85/week (or $300/4 wks)
Teagarden Summer Basketball League 2020 – CANCELLED DUE TO COVID 19
For boys entering grades 8-12; 2 divisions (Jr 8-10th grade; Sr 11-12th grade)
2 games/week; June 24-Aug 12 games Mondays, Tuesdays and Wednesday evenings; rain make-ups on Thursdays
Game times 7:30 or 8:30
$65 for Tredyffrin residents; $85 for non-residents
team selections on June 17 and 18
call 610-505-0643 or email MoreMooreFun@yahoo.com for details
Tredyffrin Township Soccer Shots 2020 – CANCELLED DUE TO COVID 19
for 3-6 year olds; also sessions for 2 year olds and sessions for 5-8 yr olds
at Wilson Farm Park
March through May – spring only!
$112
Tredyffrin Township Lacrosse Camp – Little Laxers 2020 – CANCELLED DUE TO COVID 19
For boys or girls – June 24-28
Camp runs 9-noon
For boys or girls grades K-5
No experience needed
Camp held at Wilson Farm Park
$175 for the camp; sibling discount of $20
Players must provide their own stick and mouth guard, but boys will not be required to have eye gear or pads.
Summer (and Spring) Junior Tennis Programs (Tredyffrin) 2020 – CANCELLED DUE TO COVID 19
Assorted programs and locations throughout the year, including spring and summer.
Raquet provided if needed. Bring water.
Learn the fundaments of the sport
Sky High Basketball Camp 2020 – CANCELLED DUE TO COVID 19
July 6-10 camp for girls and boys – at VFMS, 9am-2pm
ages 6-13, separated by age and ability
$290 per camper; Save $15 if register before May1
Sky High Golf Camp 2020 – CANCELLED DUE TO COVID 19
June 22-25 (Hillside) and/or June 29-July 2 (Beaumont), 12:30-2;30
For students entering 1st through 5th grades
$125 per week
If you come to the morning Sky High PE Camp and bring your own lunch then you can do both camps on the same day.  Combined cost is $225.
Bright Side Lacrosse Camp  2020 – SUMMER CAMP CURRENTLY CLOSED DUE TO COVID-19

June 22-26,  Dittmar Park, 831 South Valley Forge Rd, Devon Pa
Solar Lacrosse Camp is for Girls and Boys players age 5 – 16
$250/camper for half day (9-12:30), $350/camper for full day (9-3) (Half day only available for campers ages 5-9)
bring helmet, stick, cleats, shoulder/arm pads, gloves, and mouth guard
TEYSA Soccer Camps 2020
for kids entering Kindergarten through eighth grade
camp runs throughout the summer – starting June 15 through the end of August
locations at either DVFS (Paoli) or Wilson Park  – see website for dates and times
general camp camps offered throughout June and August, 9am-noon
$165/week
Questions should go to admin@tesoccer@org.
Ultimate Frisbee Camp 2020 – CANCELLED DUE TO COVID 19
For boys and girls ages 10-16
July 15-19
9am-noon
$110 for the camp
Held at Wilson Farm Park, PECO field
Archbishop Carroll High School 2020 – CANCELLED DUE TO COVID 19
Four different sport camps offered, plus algebra prep camp
Soccer (grades 1-8, June 15-18, $199); Volleyball (girls grades 6-10, July 13-16, $159), Basketball (grades 1-9, assorted weeks, $199); Field Hockey (girls grades 3-9, June 22-25, $199)
Camps generally run from 9-4, Monday through Thursday.  FREE before care from 8-9.
Dates and Ages vary depending on the camp
Call 610-688-7610 for more details.
Pioneers Basketball Camp 2020 – CANCELLED DUE TO COVID 19
Boys and girls, grades 1-7
June 22-26, 8:30-12:30
$290/camper; $265 if register after May 1; 10% discount for siblings
held at Valley Forge Middle School
registration is online
Questions: PioneersBasketballCamp@gmail.com
Local Specialty Camps
POLICE SUMMER KIDS' CAMP 2019 – CANCELLED DUE TO COVID-19
Monday-Friday, June 24 – 28, 9 AM – 12 Noon
Wilson Farm Park Picnic Pavilion
Boys & Girls, ages 9-14 (Tredyffrin residents only)
Cost: $50/child
Located on W. Central Ave in Paoli
Assorted weeks throughout summer – starts early June; different topics each week (check website for schedule): morning sessions 9:00-12:00; afternoon sessions 1-4 (or can go full day)
Art lesson, crafts, outdoor play and cooking in mornings; art lesson, arts and crafts, jewelry, pottery, water play and movement in afternoons (may vary some)
There are also some late afternoon and evening sessions available – check out all the opportunities.
Many different camp experiences for preschoolers age 3 1/2 through 5 yrs, entering K – 6th grades.  Some opportunities for older students (and adults) as well.
Costs range depending on the camp and the length of time – check website for details
Before and after care offered (additional fees)
Call 610-710-1487 for additional information
Home Cooked 2020
Cooking classes for kids – located in Paoli
Morning or afternoon camp sessions for boys and girls ages 6 1/2-11
Tuesdays, Wednesday, and Thursdays, 10:00-1:00 or 2:00-5:00 (afternoon classes are great for those with morning commitments)
Different sessions in June, July, and August (

JUNE CAMPS CANCELLED DUE TO COVID 19)

Learn to cook, each camper comes home with a freshly made dinner entree, sides, and desserts for FIVE people each night.
There will also be some baking sessions this summer for 8-11 year olds
$229/camper per week; $10 off sibling's registrations; value of food taken home is over $140-$175!!!
Camp fills VERY fast as only14 kids are allowed to attend per session (10/session for baking sessions).
call 610-647-1002 for questions.
The Kitchen Workshop 2020
Cooking classes for kids – located in Paoli
Camps for ages from 8-11 or 12-15
various weeks in June, July, and August
morning and afternoon sessions available
camp costs $320/week, includes all needed supplies
Only 10 campers per session.
Call 610-993-2665 for additional information
Learn rock climbing skills and great team building, ages 4-14
Assorted locations in area – Oaks is closest to us
Assorted weeks throughout the summer
Half day camps (9-noon) – $260/week; full day camps (9-3) – $410/week
Extended day available for additional cost
Camp for special needs kids, ages 8-25
Programs are geared toward individuals classified in the mild to moderate range of the intellectual and developmental disabilities, as well as individuals with mild physical disabilities
Located in West Chester
Sessions available all summer long
Local General Camps
These are local camps that offer a variety of activities and lots of options. They are not cheap but many offer extensive scholarship options through their own programs. HOWEVER, these scholarships are usually taken quickly, so check IMMEDIATELY to see if they are available. As always, we might be able to help with up to $250 of any cost, if funds are available.
Upper Main Line Y 2020

Go to:  Programs – Summer Camps
Berwyn campus
Weeklong camps all summer long; 9-4 for full day; 1-12 or 1-4 for half day programs
Day camps, specialty camps with MANY different types of camp options
Most camps are for ages 3 through 12
There are some preschool camps for 2-5 yrs and there are also a few GREAT teen camp options for 12-16 yrs.
Cost varies per camp go to website to get costs of specific camps
You MUST apply for and receive financial based assistance from the Y to qualify for T&E Care support (go TO the Y to complete that application) Check out the website for more details.  PLEASE CONTACT US FIRST IF YOU ARE ASKING FOR Y ASSISTANCE.  WE HAVE A PARTNERSHIP THERE AND MIGHT BE ABLE TO HELP MORE.
Questions:  contact the Y at 610-647-9622
Future Stars 2020
All purpose day camps and sports camps
Week long camps, run all summer long
Held at Cabrini College (Radnor), The Phelps School (Malvern) or many other area locations
Generally 9:00-3:00 with extended daycare options (at additional cost)
For kids ages 4-13; many types of camps
Camp prices vary but these can be expensive; call 215-674-0494 to ask for possible financial assistance (first come, first served)
Arts/crafts, sports, swimming, etc. (swimming daily for just about all camps)
ESF 2020 
Camp held at Episcopal Academy in Newtown Square
Register on the website, call 610-688-3298 for assistance
Early bird discounts available
For kids 3-18
Week-long camps from June 8-Aug 14, 9-3 with extended hours available
Variety of topics offered
call 610-688-3298 with any questions
Local Special Free Camps
NOTE: You do NOT have to register for any of these camps through the T&E Care program you can do it totally on your own.You will still be eligible for T&E Care assistance through another camp.
Camp Kesem 2020
This is a one week overnight camp for kids ages 6 to 18
It is run in coordination with the University of Pennsylvania.
It is FREE to all children attending. This camp is for kids whose parents have or have had cancer to give them a chance to have fun with other kids struggling with this same situation.
If you are interested please contact them at upenn@campkesem.org or call 253-736-3821.
Troop K Camp Cadet 2020 
July 26-31 at Valley Forge Military Academy
available to students age 11-14
purpose is to provide insight into police training and the functions of a police officer
no cost to attend other than a $45 fee to cover the cost of the uniform.
If you have kids going into grades 2-6 next fall – and they like science – then this is your chance for an extremely popular FREE science camp. The GSK Science in the Summer™ 2019 program will introduce Chester County students to different science topics!  Registration opens in early May – don't wait (because it WILL fill up very quickly)!  Please check the website for dates and times at the libraries in your area.
Academic or Leadership Camps 2020
For middle and high school students interested in a leadership or academic camp, please contact your TESD counselor. The Foundation for Learning in T/E (FLITE) can sometimes help cover the costs of some of these camps. Your counselor can help work out these details.
Teen Camps (7th Grade or Older)
Camps Aren't Just for Little Kids!
There may not be as many camps for older kids, but there are a few. You have to dig harder to find them. Because there aren't as many options, they do then to fill up quickly. Don't delay if you are interested. Check these out (for specific facts and links go to camps listed above):
UMLY has a large number of special teen camps such as babysitting camps, leadership camps, life-guarding camp, environmental camps, fishing camps, some sports camps, and camps that includes adventures and special trips. You could also consider a summer membership at the Y so your kids have access to the pools, the weight and exercise rooms, and lots of the classes.  (Don't forget to first apply for assistance through the Y financial assistance program as well.  Let us know if you need this help and we might be able to lend a hand.)
The Kitchen Workshop
Delaware Valley Friends School
ESF
Martial Arts programs are for older kids.
Many of the Sports Camp
The Center on Central
Some of the township camps or programs run through high school (i.e. ultimate Frisbee, Tea Garden basketball league).
Check out the general camp lists, too they may have even more options.
Some of the township camps use teens for counselors so your kids can go to camp AND get paid. A win-win for everyone.  Check with the townships to see what's available (they start to post hirings in late winter/early spring.)
Local Church Camps
Many local churches offer a week of camp for area children. Most of these are very low cost (some are even free) so they are a great way to give your child a camp experience without the cost being overwhelming. For ALL of these programs you do NOT need to be a member of the church to sign up they are open to everyone. There are many other churches in our area in addition to the ones listed below.
NOTE: Most church camp details are not ready to be posted until later in April (or at least until after Easter). If you are interested in a specific camp and the updates are not listed here, you are welcome to check with the church directly. They often have the information but it's just not yet posted on their websites. Please note that because these are such great camps (and very low cost) many of them fill up quickly. Do not hesitate to be proactive on this.
Wayne Presbyterian Church 2020 – SUMMER CAMP CLOSED DUE TO COVID-19
June 24-June 28, 9am-noon (deadline to register – June 13)
Ages 4 (potty trained) through 4th grade
Email or call Kelli Maravalli at 610-688-8700 x 222 with questions, kelli@waynepres.org,registration form can be downloaded from church website
$25/child ($50/family maximum)
for pre-K (4 yrs) through rising grade 5
June 24-27, 9-noon
$35/child
call 610-644-4040 x 206 with questions.
Ages 3 (potty trained) through rising 6th graders
9am-noon
July 8-July 12
$30/child donation requested
if you have any questions concerning registration please contact Tracy Lopez at TracyeLopez@gmail.com or 610-937-1070
Assorted camp options for assorted age students from preschool older (scroll to the end of the event list)
Even a one week soccer camp
Call (610) 688-6338, x230 with any questions.
July 16-20  – Sunday through Thursday
Evenings (4:30-7:30) includes a light supper each day
$15/child, $25 for two and $30 for three in the same family. (register by June 10; fee is $20/child after that date)
Children from age 4 through 5th grade
To register or with questions: email the church office at officebumc@comcast.net or call 610-644-4653
Other Summer Camp Lists
These websites list many more camps than the T&E Care website. Between our list and these other lists we are sure you'll find something just right for your kids!
The mission of T&E Care is to maintain a network of people providing financial and other material assistance to persons in need in and around the Tredyffrin and Easttown township areas.
Home  ...    Contact Us   ...  Donate   ...  Volunteer  ...  About  ...  Looking for Assistance
T&E Care is an IRS recognized non-profit organization under section 501(c)(3) of the tax code.   The official registration and financial information of Tredyffrin & Easttown Care may be obtained from the Pennsylvania Department of State by calling toll free, within Pennsylvania, 1 (800) 732-0999. Registration does not imply endorsement.
IMPORTANT NOTE** If you change your email address - please remember to notify us so we can keep you on our email list!!