Many Thanks From Families Supported
by the T&E Care Community
Now and then community members ask us to give some information about some of the families our group has supported. Because these families are our neighbors, we respect their interest in confidentiality. However, when we receive words of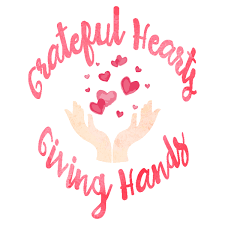 thanks from a family we've supported we'll post them here. This way you can easily check out to see that your donations really are appreciated. We'll keep updating as we get additional notes. Note:  All notes are edited only to remove names and any identifying comments.
Words of Care 2017
July 2017 – after paying back rent for a family facing eviction:  I cannot begin to tell you peace of mind you and the board just gave me! Thank you from the bottom of my heart you please let the board know how much it means to me! Please let me know if there is anything I can do for you.

June 2017 – after helping a family that tries very hard but got behind on a PECO bill – 

We are beyond thankful! This is such a big help to our family. This is something that has held us back for the past 3 years and has been hard to resolve with our already tight budget. I would have never imagined this amount of help and we are just forever grateful for this amazing gesture. 

 June 2017 – from a mom who is moving to start a new career:  I want to thank you for all the amazing things you've done and assisted with for my family over the years! I'm so excited to start my new journey and continue to grow so that can open my own businesses all over the world. I set out on this journey to help people and I don't intend to stop! Thanks again to you and T/E Care for everything.

June 2017 – From a graduating CHS senior who will be getting some support for college through our CAP program:  I can't thank you enough for everything you have done for me so far.  You have helped me and my family so much.  It is greatly appreciated.  Thank you for thinking about me.  

June 2017 – from a mom just thanking us in general:  

Thank you for all that your organization has done for me and my girls during a tough period and transition in our lives. It has made a world of difference.
May 2017 – after offering college assistance to an lady who wanted to change her path: I actually had to take a pause after reading your email to let it all sink in…This is absolutely amazing news, you've not only managed to make my day, but you have officially made my year! 😊 I would love to be a part of your college assistance program, it is something I definitely need at this time in my life. I believe it will help change my life. Not having to stress and worry so much over tuition bills would be a MAJOR weight off of my shoulders, it will allow more energy and time to be focused on school work and doing well. I can not thank you guys enough for this opportunity! I hope to make you proud!😊
May 2017 – from a mom with many obstacles facing her right now: Again, I can't thank you enough for all your support. It made me feel less alone and hopeful for the future.
May 2017 – from a single lady with a great work ethic that ran into some financial issues: Thanks again for your time today, that meant a great deal to me. I also wanted to thank you for referring me to Carol  at the food pantry  – she was as amazing as you said and she gave me a lot of great grocery items 😊
May 2017 – from a college student we support: I received a letter that I was awarded a $3,000 Scholarship from XXX!  I am very grateful, as this scholarship will certainly make a difference in my tuition this upcoming year. I wanted to thank you for notifying me about the scholarship and for helping me prepare to submit my application. I really appreciate it. Thank you so much!
April 2017 – after paying security deposit for a single mom who needed to move: Thank you and the board so much for helping to make this happen. I can not tell you how much I truly appreciate the help and hopefully, this is a fresh start for my children and me for a new, successful life!
April 2017 – after paying a number of bills for a family that fell on hard times: We are beyond grateful and do indeed have some breathing room. Thank you for you support. We feel optimistic for the first time in a while. Good things await us. Thanks again to all!
April 2017 – after paying a bill for a single lady: Thanks for your help on these and previous as well!  It is not easy for me to ask, so thanks for your consideration and support during this time. My gratitude forever!
March 2017 – from a dad who needed help with transportation costs to get to/from work: Thanks so much, and yes you helped a lot and we again are grateful.
March 2017 – from a single mom after we helped cover some medical bills: This is amazing! I am in tears! Thank you so so very much from the bottom of my heart! What a blessing.
February 2017 – from a single mom getting help with her kids: Thank you so much for being there when I was so overwhelmed and my learning curve was great because my husband took care of most of the bills. He didn't know their bus times, or bus numbers, or teachers' names, or doctors and dentist appointments, or whose backpack was whose, but I didn't know how darn much it cost for electricity. The kids truly do know that joy is not from things. They've been resilient each step of the way.  If you ever wonder if you've made a difference, you certainly have in our family!
WORDS OF CARE – 2016
December 2016 – after helping one of our college students with some holiday gifts:  I just wanted to tell you thank you so much for the wonderful gifts. I really do appreciate them and I'm just so grateful that you help us out every year. It really means a lot to me that you still help out past students, I don't know many groups that do what TE Cares does. Thank you again and I hope you have a great holiday! 
December 2016 – After the holiday drive:  Thank you so nuch – we have received our baskets. You are are greatly appreciated and I wanna thank you and the whole organizatin for everything yve've ever done for my daughter and me. I wish you all a very Merry Chritmas and. a Happy New. Year! God bless!
December 2016 – from a dad after the holiday drive delivery:  Thank you so much for the basket and gifts, we really appreciate TE Cares for helping out my family. Don't know what we would do without your assistance. We don't take this lightly and it doesn't go unnoticed. Thanks so much!
December 2016 – from a mom after the holiday drive delivery:  I came home to a kitchen full of goods… OMGoodness what a surprise – thank you SO much. This really helps us out, and it was super special to see the handwritten sparkly notes from kids and homemade xmas cookies! What a personalized touch.  You guys really know how to send out the holiday spirit 🙂
December 2016 – from a mom after receiving the Thanksgiving dinner:  On behalf of my family and I, we would like to thank you and the TE Care Community as a whole for making our Thanksgiving very successful.  We all enjoyed our dinner and the kids were very excited.  I want to wish a Merry Christmas to you and your family and may you be blessed.
December 2016 – from a mom after Holiday Drive items were delivered: Thank you SO much for helping us to have a wonderful Christmas this year.  We have had challenging times with my husband in and out of work.  Your delivery of wrapped gifts, gift cards and homemade cookies came at just the right time!  My car just needed a large repair and you volunteer's delivery lifted my spirits as well as our Christmas!  We are very grateful to live in a community that truly cares and supports one another in difficult times! Thank you with all my heart! Merry Christmas!
November 2016 – after paying a PECO bill for someone who had an emergency:  Thank you so much! I don't even know what to say! This is absolutely amazing, I'm so grateful! I did call peco and it says the balance is paid. I can't thank you enough, you guys are life savers! 
November 2016 – after the Thanksgiving dinner was delivered:   God bless you for your generosity. You will be in our prayers on thanksgiving and throughout all this holiday season, when people such as you, give of yourself for others. You will always be truly blessed.
November 2016 – when this mom found out she'd be receiving help for Thanksgiving she said: Thank you so very much. Having this dinner means do much to my family. I have much gratitude for the people who volunteer to do such a noble deed. I leave off 190.00 a month for my food, and I go to the shelters in the area for canned goods etc. So it is so wonderful to have such delicious food prepared for Thanksgiving! Again, I thank you so very much and feel truly blessed to be added to the list! Be Blessed and Have a wonderful Thanksgiving with your family!!!!
November 2016 – After filling an oil tank for a local neighbor we heard: Thanks for easing my mind, body and spirit! And most of all my financial concerns at this time. I will definitely feel the extra warmth in my home from the heating and your heartfelt generous gift. You and the TE Cares board have shown me unbelievable care, kindness and support!  I am hopeful that my situation is about to change! Thx!
October 2016 -after helping a family with a few bills, we got this email – Well…. after 51 weeks of unemployment, my husband received a job offer Thursday night!!! Praising God!!! He starts tomorrow! :):):)   Not sure what the TE Cares protocol is for when services/provisions end, but I wanted to let you know as soon as possible.   Please know that I have been raving about this program this last year when our son's high school counselor notified us of what you do- the money in their lunch accounts and the backpacks were been a saving grace for our kiddos.  Many thanks for your support in action.
October 2016 – from a mom just sending general thanks:  In a couple of weeks, it's going to be a year since my husband was laid off from his executive job (our families primary source of income). I have to say, having money in their school's lunch accounts from your program makes them feel "normal" and giddy- and I'm soooooo grateful! And the backpacks with school supplies felt like Christmas for them!! We decided not to purchase new first day of school clothes for them, but their backpacks were AMAZING and felt so good!! Thank you so so much. We cannot wait to get back on our feet again… and to begin donating to TE Cares- this intentional and life giving program blows my mind. 🙂
September 2016 – sometimes it's the small payments that mean the most; we gave a senior citizen two $25 Wawa cards for gas.  He said: Thank you so much for going to all that trouble for me today. After I saw you, I drove directly to the Wawa in Malvern and used one of the two cards to fill up my car with gasoline. The tank was so close to empty that it took the entire twenty-five-dollars' worth. I am so grateful you were able to get me those cards just in time. My Social Security doesn't come until next Wednesday, and I wouldn't have been able to get to my ophthalmologist's appointment at Lankenau on Monday. You rescued me!
September 2016 – after helping to pay a loan for a college student – Thanks! Really appreciate the payment on the loan. That's major! I will let my mom know about this and remind her to continue to pay the monthly payment. I will continue to do my part and hopefully have another good semester! Thanks again so much!
September 2016 – from a student who received a laptop for college –  My laptop has been so useful because right after class I can finish my work then and there. It comes with Microsoft office which is also very useful because all my classes require some sort of essay.
August 2016 – from a student who received a laptop for college – Being able to receive a computer for college was such a great help! My first day of classes I had homework that was assigned online! For my math class we do assignments in class on our computers. So it's been so helpful with my classes. Having a computer in college is a necessity!
August 2016 – from a mom after the school supplies were delivered – Thank you so much T/E you have extremely helpful to me and family though the years very appreciated and thank you and blessings in the coming school year.
August 2016 – from a mom after the school supplies were delivered  –  Thanks again – My son is very excited because he really has only had hand me down school supplies that were not in very good shape. He is very thankful !!!!!!!
August 2016 – from a student who received a laptop before going to college – Laptop has been very useful! The lights on the keys are useful at night. I am so thankful for the laptop!  I really like the basic features!
August 2016 – from a student who received a laptop and tuition assistance for college – I wish to thank you all for supporting me in my college education at XXX. With your help, advice, supplies, and kindness I will be attending XXX in the Fall. I will be working my hardest in college and will put the resources you have given me to great use. Thanks to all that are involved at T/E Care for the great service you do for the T/E community!
August 2016 – from a student who received a laptop before going to college – Everyone is connected through technology today. I know I couldn't complete my assignments without a laptop. It is essential to the life of all college students today and is needed in the globalized world we have today  Thank you!
August 2016 – from a mom after the school supplies were delivered – Thank you very much for your help!! School supplies are a huge deal-they used to cost us $50-$100 (depending on whether my two kids need backpacks). We couldn't buy them without you!
August 2016 – from a mom after the school supplies were delivered – The bags and school supplies are greatly appreciated. We can't thank you, TE care, enough for the donation.
August 2016 – from a student that received a laptop for college – I am so appreciative to have my own laptop!  It's only been two weeks, but I have already done so much online related to school.  My school is VERY reliant on their portal to communicate to us and all of our instructors communicate through the site as well so it's much easier viewing and responding on the laptop than on my phone.  Having my own laptop gives me the freedom to do my work from my dorm, the library, the gazebo, anywhere on campus.  Thank you T&E Cares!!
August 2016 – From a single mom who needed help with daycare expenses – Thank you and the TE Care Organization for helping my family during this tough time in our lives. We are so appreciative of your generosity in helping with After School Care for my children. Please thank the board for this generous gift and know that I intend to pay it forward in the near future!
August 2016 – From a college student who received assistance with the cost of text books: I share my sincerest gratitude for all that you and T&E Care have done for me as a college student. I hope my continued hard work can do you all a bit of justice.
August 2016 – from a single mom with 2 kids in college and another with disabilities at home, after we paid her rent,  Thank you so much! Please thank everyone at TE Cares on behalf of myself and especially my children. My daughter that was in the hospital for most of 2015 begins her Junior year in high school on Monday. My son will be returning to college after Labor Day. My eldest daughter returned to college last week to begin RA training. We have been blessed to have so many amazing people come into our lives during our most difficult time.
July 2016 – from a mom who has 2 students receiving college assistance, including a new computer for one: I wish I could go to your place to pick up these items and thank you and T&E Care in person, however I commute by train and have no access to a car. Sorry about this excuse and please pass along my appreciation to T&E Care members. Without your support and generosity my children would not have these oppotunities for their higher education. Although we are not in the ideal situation, we hope and believe that we can move forward. Thank you so much for your continued and kind-hearted support for my family, as always.
July 2016 – from a counselor who came to us about a mom needing day care help: I want to thank you for all your help with JM, the single mother I was looking to get some help for. She is back at work and her daughter is at a nice day care close to her home. It is not easy but she is managing quite well. T&E Care helped her tremendously with her day care needs which allowed her to keep her full time job. She has applied for some government assistance and is working hard to provide for her daughter. I have been keeping in touch and making sure everything is going well. She is so thankful to everyone for all the help she has received. She never misses a chance to say thank you. Thanks again for your willingness to help and make someone's life a little better.
March 2016 – from a mom after receiving rent assistance:  I just want to say from the bottom of my heart – thank you! T&E Cares has helped me tremendously during a very trying transition, and for that, I will always remain grateful and humble because of that assistance.  Again, thank you…
February 2016 –  From the mom of two CAP students:  Thank you so much for caring! Your organization is unbelievable! I am excited for XXX because she called this afternoon to let me know she got a summer internship at XXX, and since science is where her interest is greatest this is an awesome first step for her!! Thank you for all your help along the way. It is greatly appreciated by all of us! T&E Care really did accomplish its mission in my family, particularly helping me keep stability, and it is definitely paying off. XXX is also doing well at XXX and working at XXX. His goal is to go onto the corporate training program at XXX once he graduates. I think that is a good path for him. Again, I will keep you informed but we all are very thankful!
Jan 2016 – from a single mom after the holiday drive:  I can't thank you enough for the awesome delivery of wonderful tidings you brought to us today.  I'm completely overwhelmed and filled with gratitude.  It's a very humbling experience.  I have lost a lot- including our home and like I said am making my come back.  Thank you so much.  God bless.
Jan 2016 – from a single mom after the holiday drive: Thank you so much for the wonderful gifts, gift cards and supplies you provided for us for Christmas.  I am simply filled with gratitude.
Jan 2016 – from a family after the holiday drive:  It was really nice to meet and speak with you today. Your caring and concern mean so much to us, and deeply appreciate the assistance from you and your organization. The gift cards will be most helpful for gifts for our children , and the Acme cards will enable us to purchase some extra items and make holiday dinner with relatives more meaningful and special. Since this may be our last Christmas dinner here, the assistance is very significant to us. My wife and I opened the envelope together, and we were overwhelmed by the number and amounts of the gift cards. Honestly, we thought before maybe 1 or 2 cards, and we would have been most grateful for them. We are so thankful for the generosity and kindness from you, your organization ,as well as from your donors and contributors. We regret, and it hurts, that we cannot help others and donate at this time. We hope to get in a better position to do so. For now, thank you for your kindness and compassion, and wish you and your family the best of holidays ,and hope for  good things for all of us in the New Year.
Jan 2016 – from a student after receiving support for a semester of college: I just wanted to thank you again, formally, for the 2016 spring semester scholarship that you and the T&E Care Board were able to provide me and everything else previously.  My family and I are very grateful and appreciate all that you have done for my family.  Last semester was a little shaky and new for me, but this time around I'm going to hit the ground running.  Thank you again so much.
Jan 2016 – from a family after the holiday drive:  I feel gratitude for all that you do for my family during all the year.  Thank you so much for all your presents and for your wonderful work.  Thank you for the comforter and vacuum.  It's very helpful.  Thank you for the gift cards.  We could buy very nice clothes and shoes for the children.  They looked beautiful and were very happy.  Thank you so much to all the sponsors and volunteers!
Jan 2016 – from a single mom after the holiday drive:  We were humbled by the generous gifts and supplies that were deliverd to our home for Christmas.  You helped to make this Christmas to be very special for me and my boys.
Jan 2016 – from a senior citizen after the holiday drive:  It was such a wonderful surprise to receive your gift cards to Wegmans to help with the holiday meals.  This was a special blessing form the Christ child and you are one of his special angels.
Jan 2016 – After helping a senior citizen with a rent payment:  You really move faster than lighting. You have made my day; you have made my year! Thank you so-o-o very much; and please thank the board also. Believe me when I say, you have truly lifted a ton off my mind and body. I really don't know what I would have done without your caring heart and swiftness in making such a huge blessing happen for me! Thanks just doesn't seem like enough; but many thanks to you and the good people you work with and for. God bless you all!!
Jan 2016 – After the holidays from a family: This note of thanks is over due for the Christmas gifts from TE Cares.  Unfortunately, I was ill around the holidays and with hustle and bustle of the holidays, I meant to sent a note of appreciation.  The kids enjoyed all the gifts and meant so much to them.  TE Cares is such a blessing to my family words cannot express my gratitude.
Jan 2016 – After making a partial tuition payment for a student in our CAP program: Again I can't thank you enough. My parents and I truly appreciate and are very grateful for you and the board for helping my situation. I cant wait to start school again.
Jan 2016 – After paying rent for a single mom who ran into an issue – Oh my God, God bless you! Thank you so much! I will get those papers to you right away! Thank you so much! I can't be thankful enough! Thank you so much once again! You've saved us! Tell everyone who helped it means the world to me to keep the girls here!
Jan 2016 – After the holiday drive from Dec 2015 from a single female:  I am sending this thank you because I am grateful for everything T&E and the amazing volunteers have done for me over this past year at the worst possible time in my life.  When I had no one else to turn to and was feeling hopefuless you gave me back hope and faith in human kindness again.  I have really enjoyed all the gifts provided for me during Christmas, it was right on time, it's like you knew exactly what I needed.  It was uplifting, like a friend comforting me when I needed it most.  I hope you all receive many blessings for your loving kindness and are able to continue to help families in need.  Your work makes a major difference in the lives of many.  With sincere thanks and gratitude.
Jan 2016 – After the holiday drive from December 2015 a family said:  In this season, angels appear to the shepherds to announce that Jesus was born.  God bless you because you are like an angel to my family.  You support and help.  We want to say thanks.  Thanks for the T&E, because you are doing a great job here.
Home  ...    Contact Us   ...  Donate   ...  Volunteer  ...  About  ...  Looking for Assistance
T&E Care is an IRS recognized non-profit organization under section 501(c)(3) of the tax code.   The official registration and financial information of Tredyffrin & Easttown Care may be obtained from the Pennsylvania Department of State by calling toll free, within Pennsylvania, 1 (800) 732-0999. Registration does not imply endorsement.
IMPORTANT NOTE** If you change your email address - please remember to notify us so we can keep you on our email list!!