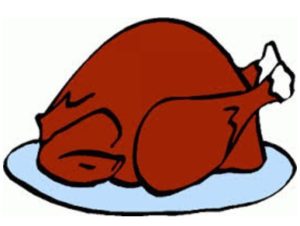 Thanksgiving Dinners 2018 – right around the corner
Again this year, on the Wednesday before Thanksgiving (November 21), T&E Care volunteers will be cooking Thanksgiving dinners for ten local families.  These are families who really struggle and we like to help them know that they can be thankful they live in T/E!!   We have often received some of the most heartfelt thanks due to this program, so it really does touch home. Thanks to St. Luke Lutheran Church for again hosting this event  – what a wonderful partner on this project!  Thanks to Cindy Gilroy, Danyll Lockett, and Laura Pratt for again working to coordinate this program.  VERY special thanks once again to the Amana Foundation – for pledging to deliver bags of fresh produce, for EACH family.  Clearly they understand the value of neighbors helping neighbors.
We are asking all donations of food to be dropped off at St. Luke (203 W. Valley Forge Road; Devon, PA) on Tuesday evening, Nov. 20, from 6-8 pm.  Because we are cooking much of the food – we ask that you really try to get there on Tuesday night with your donations.  Turkeys can also be dropped off on Wednesday morning, Nov. 21, from 9-11.
Click here to access the list of foods needed for this important event.
Please contact us at turkeys@tecare.org with questions.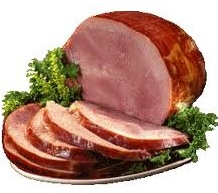 Holiday dinners 2018
Once again this holiday season we hope to support ten local families with special dinners.  We will collect the food the late afternoon of Wednesday, December 19 or the morning of Thursday, December 20, all at St. Luke Church in Devon (203 N Valley Forge Rd).  While details are still being worked out, we wanted to at least get this on your radar.  We will need many offers of support to provide the necessary food to make these dinners extra special.  Thanks to chairs Sondra Zalewski and Donna Costin, along with Laura Pratt, for organizing this event. Thanks to St. Luke Lutheran Church for hosting this event as well as the Thanksgiving dinner, and once again a special thanks to the Amana Foundation – for pledging to deliver bags of fresh produce, for EACH family.  This is an amazing organization of very caring people!
Contact us with any questions –  holidaydinner@tecare.org.
The mission of T&E Care is to maintain a network of people providing financial and other material assistance to persons in need in and around the Tredyffrin and Easttown township areas.
Home  ...    Contact Us   ...  Donate   ...  Volunteer  ...  About  ...  Looking for Assistance
T&E Care is an IRS recognized non-profit organization under section 501(c)(3) of the tax code.   The official registration and financial information of Tredyffrin & Easttown Care may be obtained from the Pennsylvania Department of State by calling toll free, within Pennsylvania, 1 (800) 732-0999. Registration does not imply endorsement.
IMPORTANT NOTE** If you change your email address - please remember to notify us so we can keep you on our email list!!