T&E Care Fall Fest 2018 – Blue Jeans Ball!

The 2018 Fall Fest will be held on Saturday, November 3, from 6:30 to 11:00pm at St. Davids Golf Club in Wayne, PA. We expect the event to be as successful and fun as those in the past.  As always, this event is our largest fundraiser, so the support of the community is really appreciated. From our sponsors and prize donors, to those buying raffle tickets and to those in attendance, we are thankful for all your support!   We will be posting more details as we firm up our plans.  For now please mark your calendars so you don't miss the date!
Please contact us at fallfest@tecare.org if you have any questions.
Sponsors 2018

Sponsors are a significant source of revenue for this important fund raising event.  If you would like to sponsor this popular event, please let us know.  The packet for sponsors can also be downloaded from the website.
Presenting Sponsor ($10,000)
Platinum Sponsors ($5,000)
Gold Sponsors ($2500)
Silver Sponsors ($1,000)
Bronze Sponsors ($500)
SPONSORS TO DATE:
---
Gold Sponsors ($2500)-  Penn Medicine
---
Silver Sponsors ($1,000) – TD Bank
---
Underwriters, In-Kind Donors, and Raffle/Auction Prize Donors
We will need lots of additional help above and beyond our sponsor list.  If you have any ideas on ways to support us then please let us know.
The Fall Fest 2018 Committee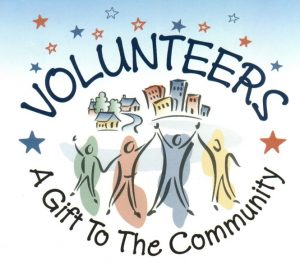 Please consider joining this amazing group as we plan the 2018 Fall Fest.  We can always use some extra hands!  Contact us at
fallfest@tecare.org
if you'd like to get involved.
CHAIR:  Melissa Acton, MJ Chiles
SPONSORS:  Cathy Duffy, Gretchen Guttman
PRIZES:  Stacy Stone, Eileen Kraut
RAFFLE:  Irene Gallagher, Christina Arnault
CATERING: Renee DelViscio
DECORATIONS:  Connie Egan, Audrey Kese
CHECK OUT:  Liz Wilson, Heather Heck, Mary Saylor, Gina DeFlavia
INVITATIONS:  Jeanne Dechairio, Karen Cruickshank
RSVPs: Sue Cheston
PLACE CARDS:  Jennifer Vastardis
SPONSOR A CHILD:  Jenny Rosback
THANKS:  Lisa Munroe
Other Key Volunteers
Jean Allen – Barb Bogle, Susan Cantando – Marie-Pierre Crowe – Marrijo Gallagher – Kirk Gorman – Sandi Gorman – Evans Pancoast – Debbie Weger
Fall Fest Summaries
To see summaries of past Fall Fest events, including pictures and the list of sponsors and donors, please go to the Archived Fall Fest Events tab.
The mission of T&E Care is to maintain a network of people providing financial and other material assistance to persons in need in and around the Tredyffrin and Easttown township areas.
Home  ...    Contact Us   ...  Donate   ...  Volunteer  ...  About  ...  Looking for Assistance
T&E Care is an IRS recognized non-profit organization under section 501(c)(3) of the tax code.   The official registration and financial information of Tredyffrin & Easttown Care may be obtained from the Pennsylvania Department of State by calling toll free, within Pennsylvania, 1 (800) 732-0999. Registration does not imply endorsement.
IMPORTANT NOTE** If you change your email address - please remember to notify us so we can keep you on our email list!!