The 2019 Kids' Clothing Event
Public drop-off dates:  March 20-29
Kids' Clothing Event:  Thursday, April 4 (4-8) and Friday, April 5 (9-noon).  
Questions – clothes@tecare.org
More details to come – in the meantime, save your clothes!  If you want to understand how the event runs, feel free to read the info below.
Kids' Clothing Event 2018 – The Results
The
spring 2018
 Kids' Clothing Event was held
Thursday,
April
1
9 from 4-8,
and
Friday, April 20 from 9-12
at
St. Matthew's United Methodist Church of Valley Forge
at 600 Walker Rd. 
We had a record number of folks come looking for clothes, and we are positive that we were able to offer significant assistance to many of them.  
 Thanks to all those who donated the clothes, sorted the clothes, transported the clothes, and worked at the event itself.  Over 250 volunteers were needed to pull this off – and we thank each and every one of them.  Clothes were collected from
April 4-13
 at various sites around the community – including all the
TESD schools
and the
Tredyffrin Library
and the
Easttown Library
.   We collected clothes for all seasons, from infant through teens.  All left over clothes were donated to either the local
Maternity Coalition
(especially helping low income moms with newborns) or
Big Brothers/Big Sisters
.  Both groups were very thankful for this partnership.  Check the thank you list below to see who deserves your appreciation, and the pictures to see what the event was all about.  Questions?  Contact us at
clothes@tecare.org. 
THANKS TO ALL WHO SUPPORTED OUR CLOTHING EVENT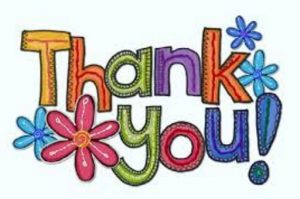 We really appreciate the support of all the individuals who donated clothes as well as those who gave up time to help out with the clothing drive – whether as a sorter, a driver, a donor, a poster hanger, etc.  A special shout out to the various groups, organizations, and businesses who lent a hand.  Of course the biggest shout out is to St. Matthews United Methodist Church (Wayne) for being our host extraordinaire – for the 7th year in a row!!!  They not only provided the space for almost a whole week, but they also had volunteers serving pretzels and water to incoming shoppers on our main day!  So very special!  Other key supporters include:
The Profile Image – for printing all the street signs to help us advertise the event.  They were a HUGE supporter!
Abby Schwartz Associates – for doing all the printing of the posters used to help us advertise the event – another huge supporter!
Paoli Hardware – for donating the large trash bags we use for the event clean up.
Valley Forge Running Company – for donating shoes for the event.
Wayne Sporting Goods – for donating clothing for the event.
All the TESD Schools and the Easttown and Tredyffrin Libraries for agreeing to host public collection locations again this year.
Conestoga High School – for laminating some of the table signs needed for the event.
Big Brothers and Big Sisters – for picking up any left over donations.
Wallace & Nilan Physical Therapy – for being a private collection location
The Law Office of Lisa Charleston – for being a private collection location and for donating soft pretzels for the volunteers
Berwyn United Methodist Church Preschool – for being a private collection location
The Malvern School – for being a private collection location
Lane Montessori at Wayne United Methodist Church – for being a private collection location
Johnson Matthey – for being a private collection location
Montessori Children's House – for being a private collection location
The CHS Girls Lacrosse and Field Hockey teams – for helping to sort all the donations dropped off at the libraries.
As They Grow – for general support of the clothing event
Elegance (Paoli) – for donating some really delicious bakery goods for the volunteers
Jimmy Johns (King of Prussia) – for stepping up last minute to donate sandwiches for the volunteers for the big sorting day (They were actually there helping to sort and could see we had no sandwiches for the volunteers so they went back to the store and got us some – a MAJOR wow!)
Panera Bread (Gateway) – for donating food for the volunteers to keep them nourished and full of energy on sorting day.
Hillside Elementary Daisy Scout Troop members – for sorting bags and bags of clothes.
The AMAZING school reps and clothing sorters:  Claudette McCarron and Nadia Gerard (BES), Christina Arnault (DES), Aimee Quinn (NEES), Kirsten McFarland (HES), Amanda Ivory (VFES), Bernie Logan, Lisa Buraks, Danyll Lockett, and Amanda Ivory (VFMS), Melissa Acton and Jodi DeFillipo (TEMS), Tori Hall and Jackie McGuckin (CHS).
Special thanks to the INCREDIBLE committee that put together this year's event:
Lisa Davis – Chair                                                             Stacy Stone – Posters
Carol Tompkins – Volunteers                                           Karen Cruickshank – Street signs
Amanda Ivory – Group donation coordinator                     Jeanette Alwine – Church Layout
Karen Celebuski – Pod  / library coordinator                     Jennifer Arnott – Church Liaison
Jean Allen – clothing racks coordinator                               Jennifer Vastardis – Volunteer food coordinator
And EXTRA special thanks to the CHS students who coordinated this year's Teen Pop-Up Shop.  This is no easy task when they are trying to gather donations, set up the room, get volunteers, and go to school – all at the same time.  A huge thanks to Pemmy Friedman and Fiona Kurtz.  They and their core of helpers are key to the success of this special shopping experience.
Special information about the upcoming Kids' Clothing Event:
DONATIONS
We are looking for kids' clothing for all seasons.  We are looking for clothes from infants through teens. Shoes, coats, accessories, and jewelry are also accepted.
If you donate any "matching outfits"  or PJ sets – please safety pin the different parts together.
Items not accepted include:

bathing suits, underclothes, and socks (unless clearly new)
toys or books
baby items or household items
adult clothing
any torn, dirty, or obviously worn clothes
clothes with unacceptable logos, youth team logos, or camp logos

Public donation locations are:  All the T/E School District schools (there will be bins in the main lobbies), and the Easttown and the Tredyffrin Libraries.  Please ONLY DROP OFF ITEMS WHEN THE SCHOOLS OR LIBRARIES ARE OPEN,

and only from April 4-13

!  (Note:  we do NOT do collections at the Paoli Library.)
If you are involved with a group that would like to hold a private collection (just within your group) please contact us at clothes@tecare.org. We can get you the needed details and signage.  As long as your group is finished collecting and everything can be sorted by April 17th then you can hold your collection at any time most convenient to your group.
VOLUNTEERING – CLICK HERE TO SIGN UP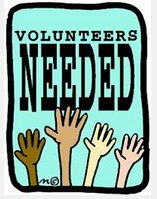 MANY folks will be needed to help with the sorting of the clothes on April 17, 18 and 19, and working at the event on the 19th and 20th.   Volunteers are also needed to hang posters and signs around town before the event, and to help with the breakdown on the 20th. It's a fun way to help out a good cause.  Bring friends and come as a group.
All volunteers will be allowed to pre-shop from 6:00-7:00 on Wednesday, April 18.  No pre-shopping is permitted during the volunteer shifts.
"SHOPPING"
Again we will be holding the event at St. Matthews United Methodist Church at 600 Walker Rd. in Wayne. (This is located down the street from Valley Forge Elementary School.)
Due to a conflict at the church, we have changed our dates to

Thursday afternoon, April 19 (4:00-8:00) and Friday morning, April 20 (9-12). 

(Do not worry if you can't come until the 2nd day – we have traditionally had wonderful selections on the 2nd day.)

Once again there will be a special "teen shop" for girls – so teen girls are encouraged to come for GREAT selections!  It's boutique-style shopping for a real bargain!
As in the past, we will not be selling the clothing – we ask only for donations.  The suggested donation is $10/bag (we provide the bags) – but you are welcome to offer more if you think you should, or less if you can't afford even $10.  No questions asked.
Everyone from the community is welcome to join us for this special shopping event.  This event is dual-purpose – it's to help get good quality clothes at no or low cost into the hands of folks who need them, and it is a fund raiser for T&E Care – so the more who come to shop the better!  Bring your friends and family!  Again, we traditionally have LOTS of clothes from which to choose – so there are lots of options for everyone!
QUESTIONS
Contact us at clothes@tecare.org.
Kids' Clothing Event Summaries
For summaries of past Kids' Clothing Events, including pictures and the list of sponsors and donors, go to the Archived Clothing Event page.
The mission of T&E Care is to maintain a network of people providing financial and other material assistance to persons in need in and around the Tredyffrin and Easttown township areas.
Home  ...    Contact Us   ...  Donate   ...  Volunteer  ...  About  ...  Looking for Assistance
T&E Care is an IRS recognized non-profit organization under section 501(c)(3) of the tax code.   The official registration and financial information of Tredyffrin & Easttown Care may be obtained from the Pennsylvania Department of State by calling toll free, within Pennsylvania, 1 (800) 732-0999. Registration does not imply endorsement.
IMPORTANT NOTE** If you change your email address - please remember to notify us so we can keep you on our email list!!