Everything You Need to Know About the
College/Career Process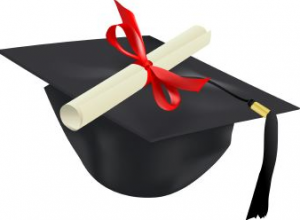 Click below to go directly to the pages that cover these topics:
These are a few great quotes to remember as you start to prepare for college:
 "There are only 2 things you can do when someone says 'you're not good enough': You can prove them right or you can prove them wrong." (Julian Edelman, New England Patriots)
"Talent is never enough.  With few exceptions, the best players are the hardest workers. " (Magic Johnson)
"I don't think of myself as a poor, deprived ghetto girl who made good.  I think of myself as somebody who, from an early age, knew I was responsible for myself, and I had to make good."  (Oprah Winfrey)
"I'm intimidated by the fear of being average."  (Taylor Swift)
"Where I excel is my ridiculous, sickening, work ethic. You know, while the other guy's sleeping, I'm working."  (Will Smith)
"If you can't communicate, it's like winking in the dark, nothing happens.  …… The one easy way to become worth 50% more than you are now is to hone your communication skills.  You can have all the brainpower in the world, but you have to be able to transmit it.  And the transmission is the communication."  (Warren Buffet)
Key Tips for College Success:
Here are the 4 most important pieces of advise to improve the chances of success in college:
1 – Get some sleep. It can be easy to get caught up in the "college night scene" sleep really does matter.
2 – Go to class. College isn't as forgiving when you miss a class like high school was.
3 – Get help if if need it. It's never a "shame" to ask for help. The shame is not to ask. That's why professors have office hours.  And that's why colleges offer free tutoring. Even smart kids can run into a tough professor or an unusual class.
4 – Choose your friends wisely. Your friends will define who you are throughout your life. If you are hanging with kids that make poor decisions, find new friends.
Two Other Interesting Thoughts
Brookings Institution Senior Fellow Ron Haskins testifying before the Senate Finance Committee, June 5, 2012 was quoted below:
"I want to emphasize the importance of individual initiative in reducing poverty and promoting economic success. Young people can virtually assure that they and their families will avoid poverty if they follow three elementary rules for success—(1) complete at least a high school education, (2) work full time, and (3) wait until at least age 21 before you get married and have a baby. Based on an analysis of Census data, people who followed all three of these rules had only a 2% chance of being in poverty and a 72% chance of joining the middle class (defined as above $55,000 in 2010). These numbers were almost precisely reversed for people who violated all three rules, elevating their chance of being poor to 77% and reducing their chance of making the middle class to 4%.
Individual effort and good decisions about the big events in life are more important than government programs. Call it blaming the victim if you like, but decisions made by individuals are paramount in the fight to reduce poverty and increase opportunity in America. The nation's struggle to expand opportunity will continue to be an uphill battle if young people do not learn to make better decisions about their future.
From the Wall Street Journal June 10, 2012
XXXXXXXXXXXXXXX
Warren Buffet gave a speech in December 2018 where he emphasized the importance of communication in one's ability to be successful.  To become a powerful communicator you need to:
Listen first!  Resist the urge to interrupt.  Make sure to pay attention when others speak, instead of concentrating on what you want to say next.
Think before you speak or write.  This takes self-discipline, but responding too quickly can cause you to say something out of emotion, instead of logic.
Strive for clarity.  Pay close attention to conveying your thoughts clearly, so others can understand your meaning.
The mission of T&E Care is to maintain a network of people providing financial and other material assistance to persons in need who live in and around the Tredyffrin and Easttown township areas.
Home  ...    Contact Us   ...  Donate   ...  Volunteer  ...  About  ...  Looking for Assistance
T&E Care is an IRS recognized non-profit organization under section 501(c)(3) of the tax code.   The official registration and financial information of Tredyffrin & Easttown Care may be obtained from the Pennsylvania Department of State by calling toll free, within Pennsylvania, 1 (800) 732-0999. Registration does not imply endorsement.
IMPORTANT NOTE** If you change your email address - please remember to notify us so we can keep you on our email list!!